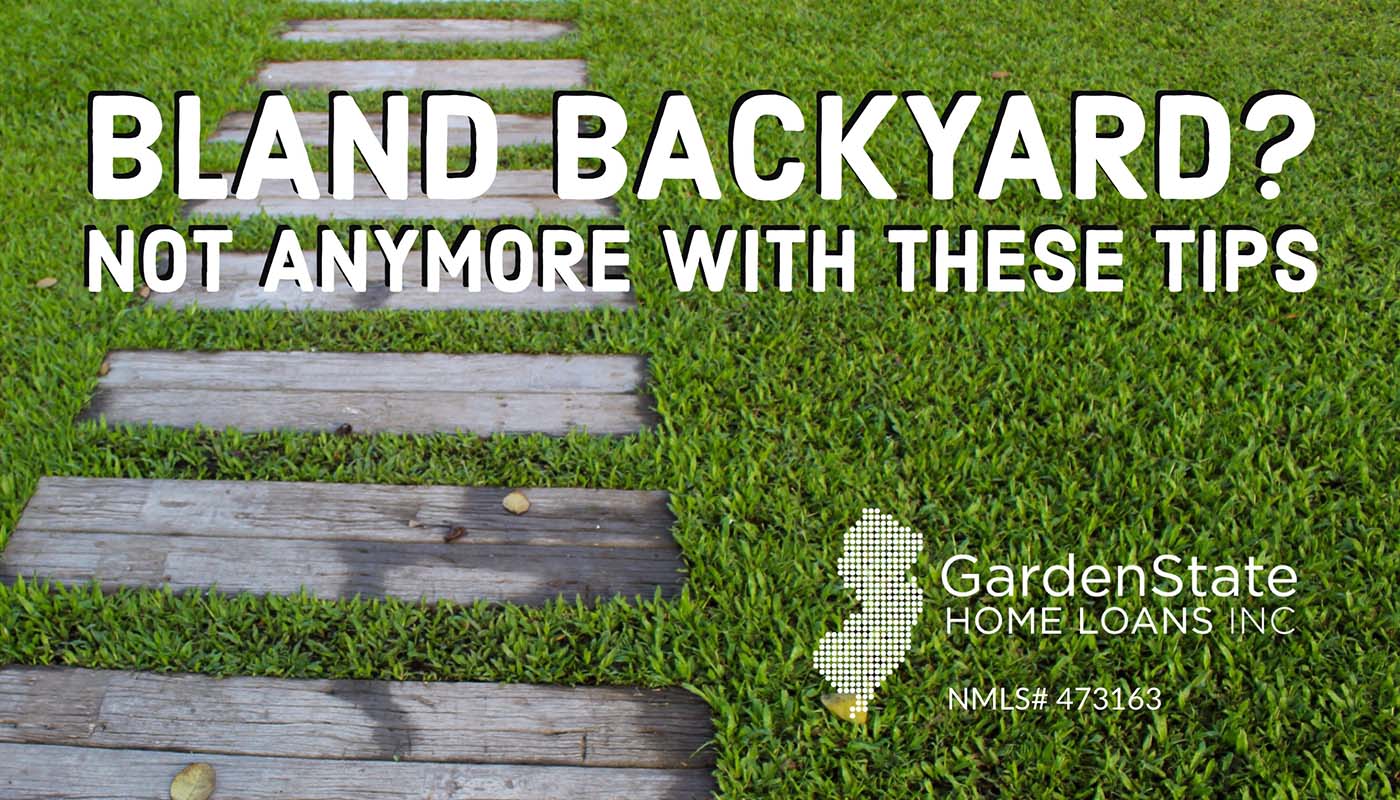 If you're looking to spruce up your backyard, then look no further. Here are a few tips and some fun ideas to help you get started on your home improvement journey.
Tips for a great backyard:
1. Don't take on too much
It's important to renovate your backyard within reason. Don't plan something you either don't have the land for or won't use fairly regularly. It's also important to take these renovations one step at a time. Don't try to start and manage too many projects at once.
2. Know the costs
Know whether your renovation idea can be completed with a quick run to the hardware store and an afternoon or if you're going to have to check Angie's List for a landscaper. Additionally, it's important to be mindful of any zoning laws in your area, depending on what you have planned.
3. Have fun!
Although we recommend that you renovate within reason, that doesn't mean you can't have fun with your renovation process! Making home improvements is an exciting decision. Don't be afraid to take risks along the way. Your home will be the pride of the neighborhood in no time.
Now that you're ready to renovate your backyard, here's a few ideas of what you could do:
Build a Fire Pit
A fire pit is a great way to improve your backyard, especially during the summer. Your friends will love coming over for s'mores or hot dogs. Learn how to build a fire pit here.
Build a Garden
Building the garden is the perfect way to occupy yourself during the summer and beyond. Gardening is one of the most relaxing hobbies and can teach you important skills in time management and responsibility. You'll get good food out of it too! Learn how to start your own garden here.
Build a Pool
Ideal for the summer months, a pool is a great way to spruce up your backyard and open your home up to the neighborhood. Whether you want to have someplace to relax when the temperatures climb up or can't wait to throw your first pool party, a pool is the right choice for you. Find tips for building a pool here.
Build a Patio or Deck
Having a patio or a deck in your backyard is the perfect idea if you want to invite family or friends over regularly. You can include a grill, table setting, tiki bar, or even a hot tub – whatever you think might make it the most welcoming and fun social hub it can be.
For the Kids
Have kids at home? Consider building a treehouse or a playset. Get them to help you in small or large ways with the building process to make it a fun family activity. Other ideas include a sandbox, basketball net, and hammock.
Whatever you decide to include in your backyard, have fun with it and good luck on your home improvement journey.