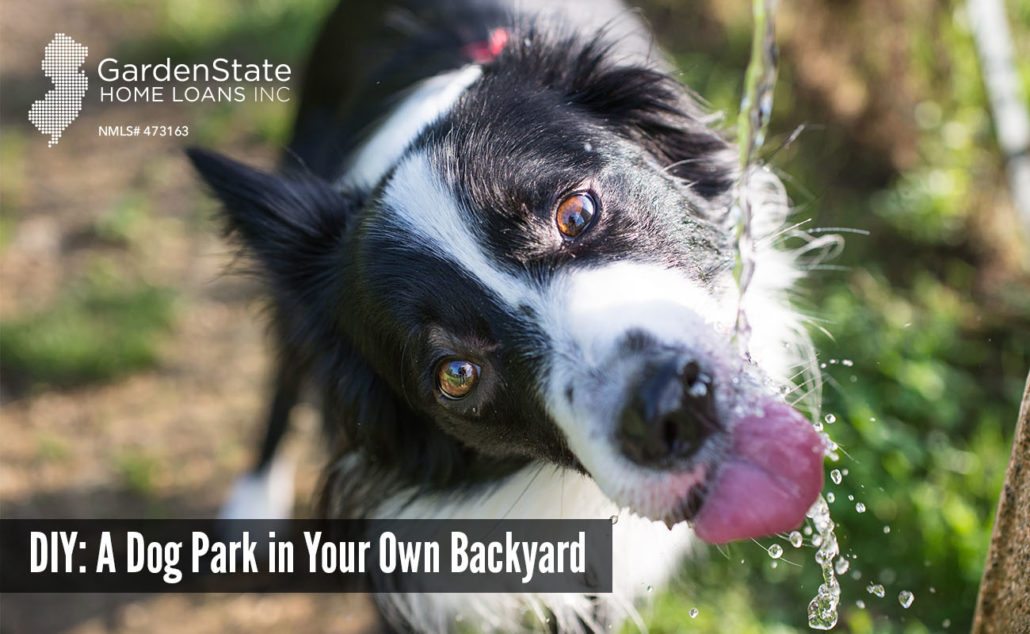 If searching for a home as a dog owner, you'll probably have to take your dog's needs into consideration at some point. One thing to keep in mind is whether or not there is a dog park in the home's neighborhood. A dog park can be a great way for both you and your dogs to have some fun, but, say you find your dream home and there's no dog park in the area? Luckily, there's a solution to this: your own DIY dog park in your backyard.
Needed for Your DIY Dog Park:
Water Source
A water source is essential, especially if you have more than one dog. All you need to do is fill a sturdy container with water and place it under shade so it stays cool. Make sure to cover it properly, so as to avoid anything falling into the water.
Shady Spot
Dogs can suffer from heat exhaustion and dehydration, especially after running around in the hot sun in your backyard's dog park. You can plant trees around your yard for some quick shady spots. Another option is to put in a dog house or set up a tarp to block the sun.
Obstacle Course
An obstacle course can be fun both for dogs and their owners, giving the dog a wacky playground to run through and owners an exciting game to play with their dog. With some old tires you can make a durable and cost-efficient tunnel right in your backyard. Plastic drainage pipes could also work – simply place them around to form a pathway for your dog. Another option is to head to the store and buy a children's play tunnel!
Digging Area
Dogs find great joy in digging, even if they're not burying anything. A sandbox makes for a great digging area that multiple dogs can use at once. By designating one area for digging, you can prevent your dogs from digging up other areas of your yard.
Tug-Of-War
Tie a rope to a tree and have your dog pull on it, simulating a game of tug-of-war. This is the perfect way for dogs to entertain themselves while you and your family sit back and relax.