A Few Extremely Expensive Homes in New Jersey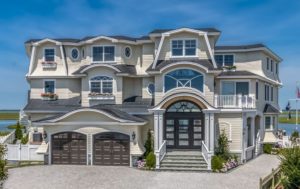 1. On sale for $9,900,000 on Zillow, this luxurious home in Avalon has a whopping 9 bathrooms, one for just about anybody you may invite down the shore with you. A 30 year mortgage taken out on this house your would cost about $36,320 a month. The interior of this home has a very nautical, fitting for it's shore-point location. Its many large windows grant you the best view of the bay and sunset in every room. The back porch also has a salt water pool and a dining area.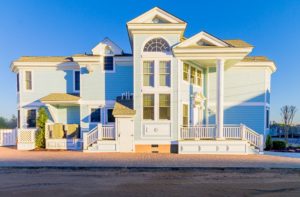 2. This glorious 4 bedroom beach front house in Stone Harbor, NJ is listed on Zillow for $10,000,000. If you took out a 30 year mortgage for this house your monthly payments would be around $38,073. The vibrant interior of this home is perfect for a beach home. It has many bright and eye-catching colors to compliment your sunny vacation. The porch and balcony are very spacious, with a wonderful view of the beach and churning ocean. When the ocean is too cold, simply hop in the pool in the back to continue relaxing.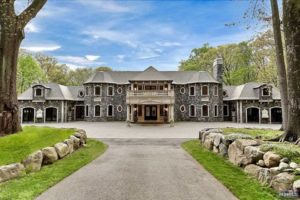 3. Imagine the home of a wealthy cartoon character like Mr. Burns or the Monopoly Man: this is that home. This brilliant Saddle River property is only $12,888,000 on Zillow. With a 30 year mortgage out on this home you're looking at around $49,069 a month in payments. The interior of this house is simply astounding. With beautiful tile throughout the house and exquisite hardwood cabinets and cupboards, you'll be in awe just walking through the home. Throw in the indoor pool and hot tub and the full length basketball court in the back and you might start to realize why this house is so expensive.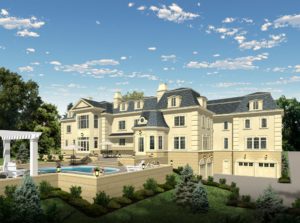 4. Located in Alpine, NJ, this gorgeous 10 bedroom home is for sale for $16,800,000 on Zillow. If you took out a 30 year mortgage for this house you'd end up paying about $63,963 every month, close to the price of your child's college tuition. This house is ideal for having parties or barbecues in the Summer, with a vast and vibrant backyard. It also comes with a home theater that can sit up to 15 people.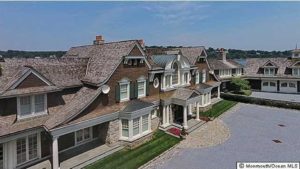 5. This magnificent 18,000 square foot home in Rumson, NJ is listed for $17,200,000 on Zillow. A 30-year mortgage for this home would $65,486 a month. Bordering the Navesink River, this 5-bedroom home features a small dock and a pool in the back. One of the bathrooms has a particularly Medieval design, no doubt to make you feel like royalty. Every room is massive, with wide open spaces for almost any activity. The wine cellar is exquisite,too. This even comes with a beautiful office – great for you to work remotely.