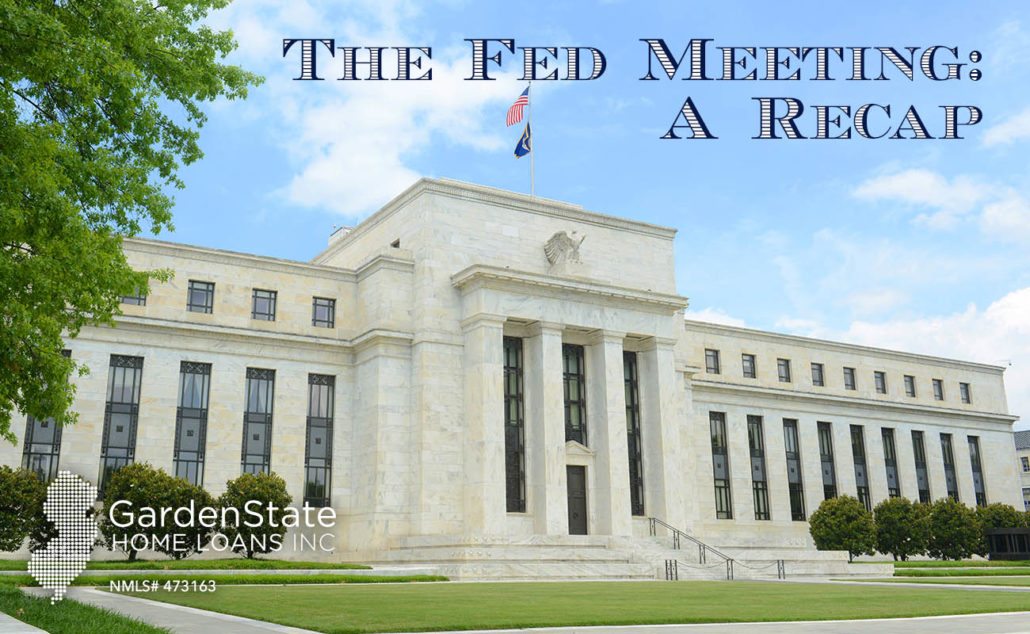 The Federal Reserve, FOMC meeting, Janet Yellen, the federal funds rate, mortgage-backed securities, rate-hike, normalization, etc. These words and more were the focus of financial news yesterday, but what does it all mean? Let's break it down:
What Happened:
Yesterday the Federal Open Market Committee (FOMC), a twelve-member council that makes decisions on monetary policy, met and confirmed what many financial analysts had been predicting: that the Federal Reserve would raise interest rates.
Vocab
Before we get into what exactly this decision means, let's define a few key terms:
Federal Reserve

The Federal Reserve is the central banking system of the United States. Started in 1913, the Federal Reserve (also referred to as simply "The Fed") implements monetary policy in the U.S. and works to ensure maximum employment, stable prices, and moderated long-term interest rates.

Monetary Policy

The actions of a country's monetary authority, usually focused around monetary value and supply.

Federal Open Market Committee

The Federal Open Market Committee (FOMC) is a twelve-member council that meets to direct the Federal Reserve's monetary policy and inform U.S. markets about the state of the economy. It usually meets eight times a year.

Balance Sheet

A balance sheet is a financial statement summarizing the holder's assets, liabilities, and equity

Federal Funds Rate

The federal funds rate is the interest rate for funds maintained at the Federal Reserve; serves as the interest-rate benchmark for most financial institutions

Mortgage-Backed Security (MBS)

An MBS is an asset-backed security (financial securities backed by loans) that is backed by a mortgage or group of mortgages; MBS' stand between investors and mortgage borrowers: the investor essentially "lends" the mortgage from the MBS to the borrower
The Gist
Federal Reserve chair Janet Yellen and co. raised interest rates by a quarter for a target range of 1-1.25%, continuing the trend that had been set at past meetings, as the Federal Reserve attempts to normalize the economy in the aftermath of the 2008 crisis. Yellen and the other members of the FOMC all agreed that the economy is showing signs of consistent growth, with steady and ongoing participation in the labor market and a stabilizing climb in inflation. This bump in interest rates reflects their belief that the economy is strong enough to handle tighter financial conditions and that there is considerable room for expansion in the economy. The FOMC's official statement can be found here.
So what does this mean? An increase in the federal funds rate will lead private financial institutions to make adjustments to their interest rates as well. This move from the Fed shouldn't have too dramatic of an effect on rates though, since many institutions had expected a rate hike anyway. Additionally, the Fed has begun laying the groundwork for its balance sheet reduction, which will entail allowing certain investments to roll off and others (primarily MBS') to be reinvested. These investment roll offs will start slow, at about $4-6 billion a month, eventually escalating to $30 billion a month, all working towards the reduction of the Fed's $4.5 trillion balance sheet. This reduction is scheduled to begin later this year, and escalate every three months through the rest of Yellen's term, which ends in February of 2018.
What to Look Out For
What does this mean for people like you and me? The increase in rates from the Fed will have effects on credit card, mortgage, car loan, and savings account interest rates in different ways. Since most credit cards have variable interest rates, they'll be more heavily affected by the Fed's increase than other rates. Expect to see a small but impactful raise in credit card interest rates. Mortgage rates will also raise, as they have been already, and ARM rates will most likely see the sharpest climb. Consider refinancing and switching to a fixed-rate mortgage if you want to dodge extra costs. Experts say that auto loan rates will probably be unaffected, and that savings accounts are unlikely to see any boost in interest rates.
We here at Garden State Home Loans are committed keeping you informed and up-to-date on all the latest mortgage trends. Learn how you can adjust your mortgage in response to the Fed's rate hike here, and see live mortgage rates here.