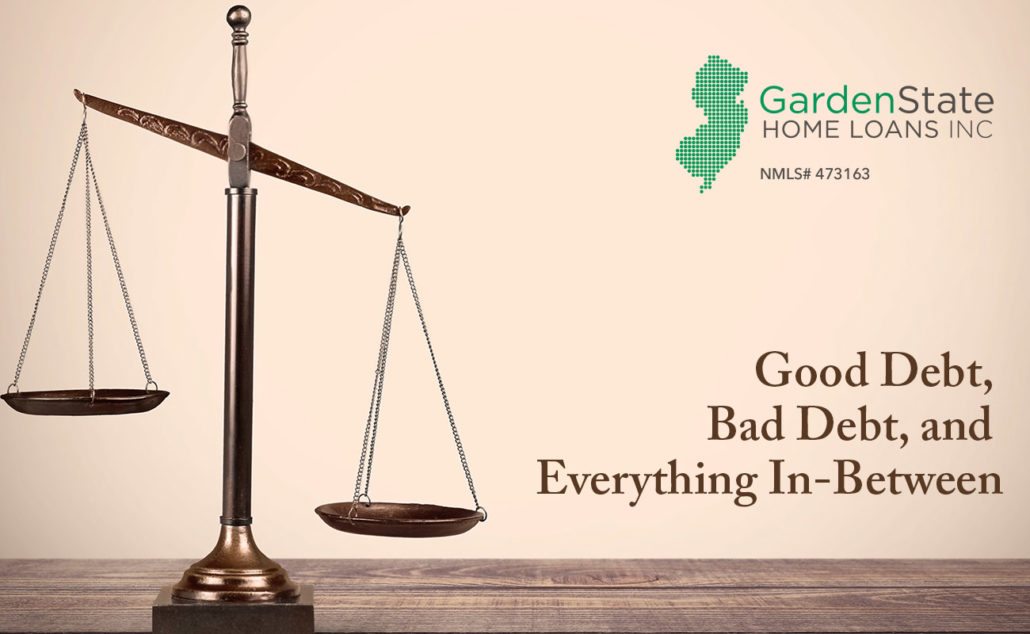 Debt is usually generalized as being all bad, but in reality, debt can be either good or bad. This categorization largely depends on what the debt is from and the amount of interest accumulating on it. Here are a few examples of each, and some tips to manage your debt:
What is good debt?
Good debt generally refers to debt that is not too difficult to pay off. This includes student loan debt, a mortgage, and costs incurred when starting a business. Each of these represents debt associated with a valuable asset or investment with a high chance of seeing returns on that investment.
Education is a common example used when describing return on investment since acquiring a degree is highly correlated with better employment opportunities and large returns over time. Student loans also typically have fixed interest rates, so you won't be penalized too much for paying them back over a longer period of time.
Real estate property and mortgages are similar in this regard, as their low-interest payments and typically long payment terms save the borrower money to use on other expenses. Real estate also offers opportunities for return on investment, either through renting property out or buying and selling property.
When starting a business, it's common for entrepreneurs to take out loans. Business ownership has obvious opportunities for return in the form of profits, and so loans taken out to support one's business are usually not too burdensome. This partly hinges on some degree of business savvy on the part of the owner, but such an investment can still be a smart and often necessary decision.
Of course, debt can quickly shift from good to bad if not managed properly, but "good" debt is typically easier to manage and pay off.
What constitutes bad debt?
Conversely, bad debt is debt that is difficult to pay off and risky to hold onto. This difficulty is often increasing, as sources of bad debt have high-interest rates attached to them and little chances for returns on investment. Some examples include credit card debt, car loans, and cash advance loans.
Credit card debt is one of the most notorious forms of bad debt, mainly because it's particularly easy to fall into. The convenience of a credit card can encourage excessive and relaxed spending, leading to debt with high interest and costly payment schedules. It is best to pay this debt off quickly and regularly.
Car loans are another common example of bad debt. It is common knowledge that the value of a car decreases as soon as you drive it off the lot. Debt incurred from purchasing a car has typically very little chance of being worth the while, as there are almost no opportunities for return on investment. Buying a car shouldn't be the time to splurge or spend money you don't have. It will likely not be worth it.
Cash advance loans, or payday loans, are loans intended to help someone make ends meet until their next paycheck. These can be pretty risky, however, as they usually have many costs associated with them and can put someone who's already struggling into more debt and into more difficulty. These loans are also often used on commodities (food, clothing, etc.) and so offer zero chance for returns. If considering taking out a cash advance loan, be careful and make sure you'll be able to pay it off come your next paycheck.
Navigating the world of debt can be tricky, but as with any financial decision, it's important not to take on too much. As the Greeks often proclaimed: "Know thyself" and "Nothing in excess." Good words to live, lend, and spend by.