Whether you're in the Big Apple or up-state, New York has plenty of haunted homes with frightening histories to satisfy any thrill-seeker.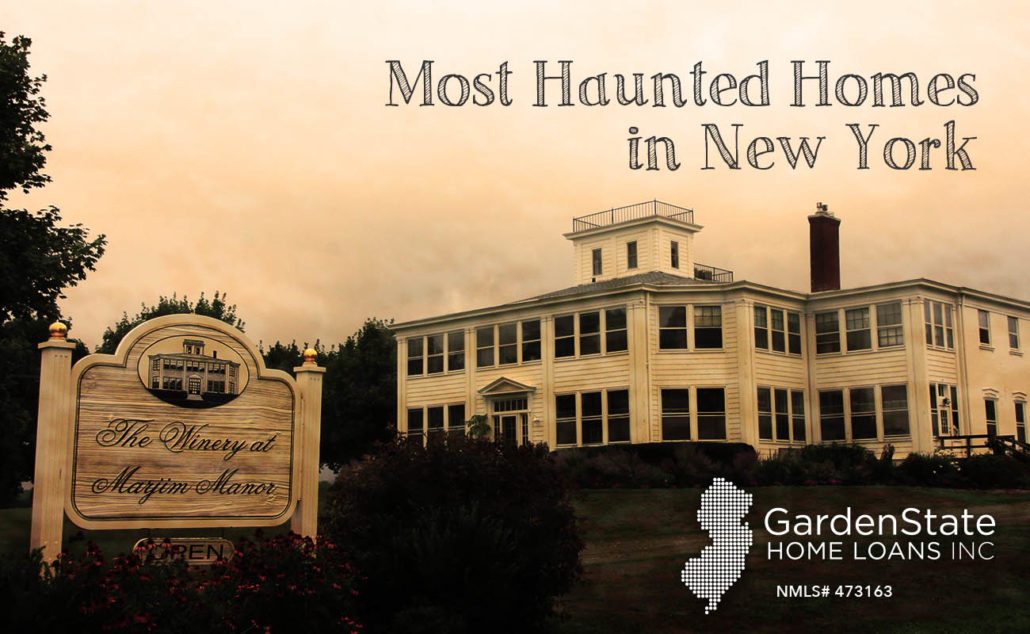 A List of Haunted Houses in New York
House of Death, Manhattan
Built in the 1850s, this Greek Revival styled home has a violent and storied history. Inhabited in the early 1900s by Mark Twain, it is said to be haunted not only by his spirit, but also sinister souls from America's past. Its many occupants during the 20th century reported traumatic and inexplicable experiences, and in 1989 it was the scene of a horrific domestic abuse crime. Today, the home is relatively quiet, but some say the evil spirits are just being patient.
Van Horn Mansion, Newfane
The old mansion of the Van Horn family is said to be haunted by many spirits, mostly the Van Horn family itself. Doors close by themselves and strange smells permeate the bedrooms. Dark figures have been witnessed peering down hallways to look at visitors. One company attempted to build offices in the house, but eventually had to donate the building because of the hauntings. Whether historically curious or seeking spine-chilling thrills, give the Van Horn mansion a visit.
The Winery at Marjim Manor, Appleton
Built in 1834, Marjim Manor is thought to still be inhabited by its original residents. A hotspot for paranormal-seekers, the Winery has left many visitors feeling spooked, as some claim to have seen objects falling off the walls and taken spooky pictures while visiting. The owners believe that many past residents remain in the home, including pets. Visitors have reported feeling a dog snuggle up to them as they taste wine, only to find no dog next to them. See for yourself and take a trip to this chilling Appleton home.
Thayer Home, West Point
This Federal-style home used to belong to Colonel Syvanous Thayer, the Superintendent of West Point Military Academy from 1813 to 1833. Since then, it has been characterized as "infested" with ghosts, with residents and visitors reporting many strange occurrences over the years. Just-maid beds are found messy, doors are slammed unexpectedly, and personal items are often found scattered throughout the house. Witnesses also report seeing apparitions of soldiers from many different time periods, from the 1830s to World War I. If you're visiting West Point Military Academy with your prospective college student but don't want them to move too far from home, consider changing their mind with a visit to Thayer Home.
The Pine Bush House, Pine Bush
This Victorian-style home is open to the public and available to stay overnight in for those seeking extra thrills. Visitors report hearing ominous footsteps and sinister laughing during stays at the Pine Bush house. This home is a huge part of the Pine Bush community, and provides many psychic and paranormal experiences for visitors. Pay the Pine Bush house a visit! You may find yourself sharing the room with an unexpected roommate!
A visit to these locations is sure to keep you up at night. Don't forget to take pictures!