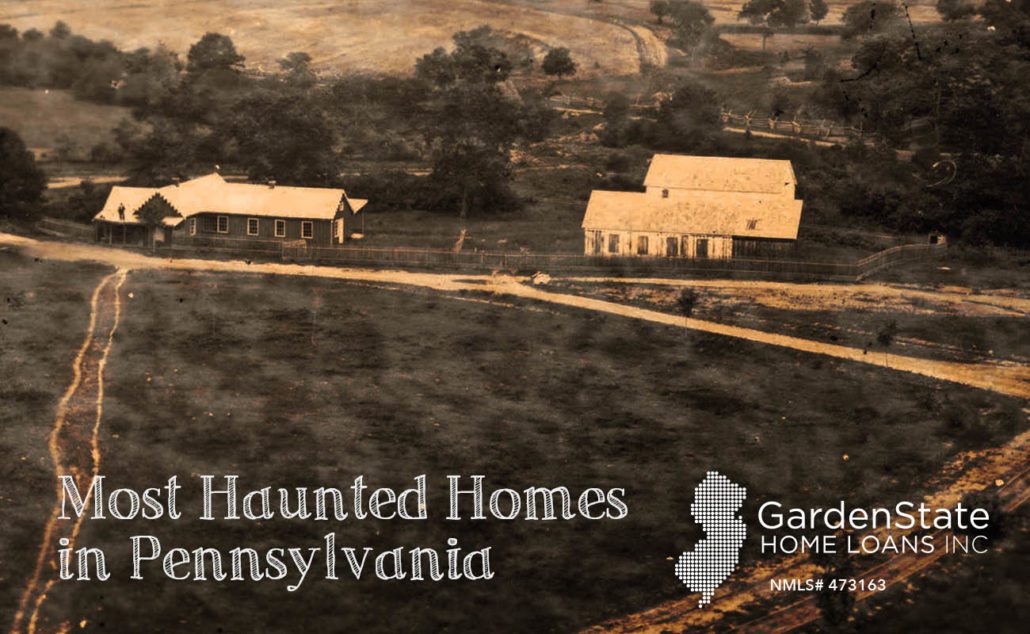 Steeped in the bloody history of the Civil War, Pennsylvania is one of the most haunted states in the U.S. Many visitors to Gettysburg and other central PA towns report eerie sights and feelings of being watched.
Here's some of the most haunted homes and inns in Pennsylvania:
Farnsworth House Inn, Gettysburg
Built in 1810, this property housed Confederate snipers during the battle of Gettysburg, snipers who were ambushed and killed by Union soldiers during the heat of the battle. As such, many of the reported paranormal sightings are of gloomy soldiers stomping through the halls. Even more frightening are claims that visitors have woken up to ghosts sitting on the edge of their bed. The Farnsworth House Inn sponsors many tours and presentations about its haunted history, and is a great place to spend some quality, spooky time.
Hotel Bethlehem, Bethlehem
The Hotel Bethlehem is a historic hotel situated in Bethlehem, PA, and has been a landmark since being built in 1741. Many guests report hearing their names called when no one is there or feeling a cold hand graze their shoulder. Despite these eerie experiences, the ghosts are said to be very friendly, and do not detract from guests' enjoyment of the Hotel.
Frankeberger Tavern, Mechanicsburg
This small tavern is believed to be the oldest building in Mechanicsburg, and currently serves as a museum for the small PA town's history. When it functioned as a tavern, the Frankeberger was known for many stories of disgruntled customers and drunken confrontations. One such confrontation is believed to have ended with the gruesome death of a dover, or one who herds animals. Visitors have reported slamming doors and an ominous presence within the Frankeberger. Take a trip to Mechanicsburg to feel for yourself.
King George Inn, Bristol
This historic inn opened in 1755 and is thought to have once been visited by John Adams on his way to Boston. Bristol has a reputation for ghosts and the paranormal, and King George Inn is no exception. Visitors have reported seeing people dressed in colonial clothing wandering around the King George's entrance, as well as hearing a baby's cry from within its basement.
Harman House, Gettysburg
This Civil War era home became interesting to many paranormal thrill-seekers after a murder occurred there in the mid-eighties. Visitors and paranormal investigators allege that the victim's spirit still roams the halls, unable to be at peace after the murder. Those who have been in the house report feelings of uneasiness and of being watched. Visit if you dare!