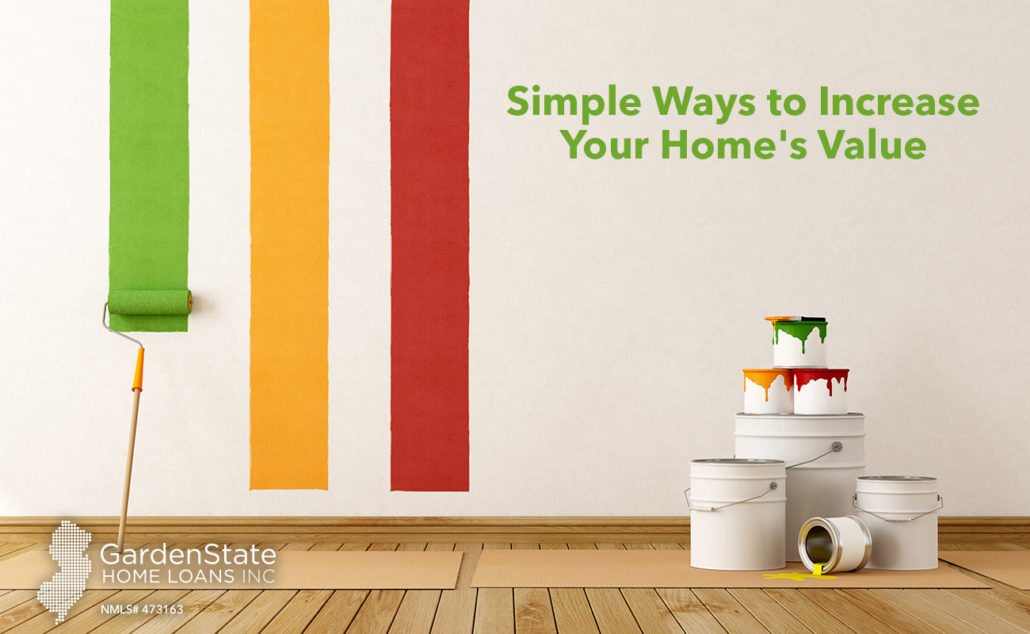 Increasing your home's value is important, but if you've only recently moved into a new home, you'll probably need some time to settle in before starting large-scale home improvement projects. Still, there are plenty of small, inexpensive things you can do to increase the value of your home.
Small Repairs
There are plenty of repair jobs you can do around the house that don't take much time or effort. Leaky faucets, torn screens, and dents in the wall can be taken care of fairly easily with some quick online research and a trip to the hardware store. Together, many of these small fixes can make a big difference.
Paint
Painting your house is simple and cost-effective, with a pretty big impact on your home's value too. If you aren't planning on staying in your house for too long, paint it with neutral colors that new home-buyers won't be turned off by. Painting both the inside and the outside of the house may take some time, but it's not very costly and can greatly improve your home's atmosphere. Also, don't forget about your furniture – you can paint that too! Just make sure everything matches.
DIY Landscaping
General yard maintenance can go a long way towards improving your home's value. Mowing your lawn on a regular basis, tending to a garden, and sprucing up your front yard are just a few of the ways you can do this. Investing in exotic plants, bright flowers, and sturdy shrubs to plant around your yard can really bring your property to life – literally. A nice backyard can make or break a house. Have fun with this one!
Be Eco-friendly
Eco-friendly home improvements are very good investments because they increase the value of your home and pay for themselves in the long run. And, with renewable energy and environmentalism being especially trendy nowadays, these improvements will no doubt up the value of your home. Solar panels may be expensive up-front, but in the long run, this investment will curb your electricity bill and help you become more and more energy independent. You can also make smaller tweaks to your home, like using energy-saving light bulbs or installing eco-friendly devices. Other fun eco-friendly improvements include composting and gardening.