Most Expensive Homes in NJ
When people want to find huge mansions, they usually look to states like California, Florida, or Texas. But, if you're doing very well for yourself and would like to find your dream home, consider settling in the Garden State, where there are plenty of high quality homes available. Here is a list of the top 5 most expensive homes and mansions for sale in New Jersey, according to information from Zillow:
#5 – 55 Strimples Mill Rd. Stockton, NJ
This 8,000 sq. ft. home has both a beautiful interior and an impressive exterior. With a barn and a 4 bedroom guest house (bigger than some houses themselves), this 50 acre property has many exciting additions. The home also includes a saltwater pool, a personal orchard, and a full gym. This 5 bedroom, 5 bathroom home is currently priced at $6,950,000.
#4 – 45 Cross Rd. Colts Neck, NJ
If you like your privacy and want to have lots of land to yourself, then this is the place for you. This sprawling estate has 45 acres of farmland, a barn, and wide fields on which to ride your own horses. It also has a 75-foot pool, a tennis court, and a pub breakfast room. This 10,284 sq. ft. home with 9 bedrooms and 6 bathrooms is priced at $6,999,999.
#3 – 88 Montrose Ct. Colts Neck, NJ
Another Colts Neck home, this property boasts 38 acres of private land and a barn for animals. It overlooks a private lake and has a beautiful stone facade on its exterior. With roasted walnut floors inside, this 14,000 sq. ft. home is truly gorgeous. It is currently priced at $8,995,000.
#2 – 131 Harbourton Woodsville Rd. Lambertville, NJ
This huge home is located in Lambertsville, New Jersey and is nothing short of incredible. For this property, the main selling point is its land. With a whopping 127 acres of land surrounding it, the 12,000 sq. ft. home on this property seems miniscule. In addition to a stunning colonial design and sleek interior, there is a gorgeous indoor pool! This 5 bedroom 7 bathroom home is currently listed as $9,500,000.
#1 – 86 Montrose Rd. Colts Neck NJ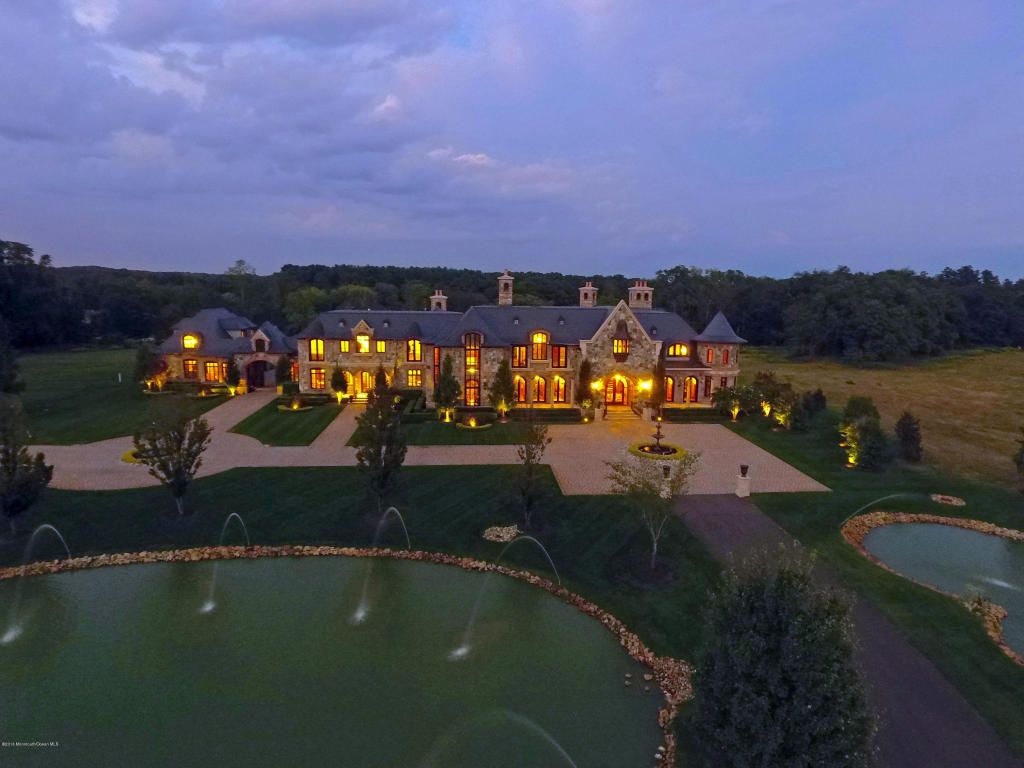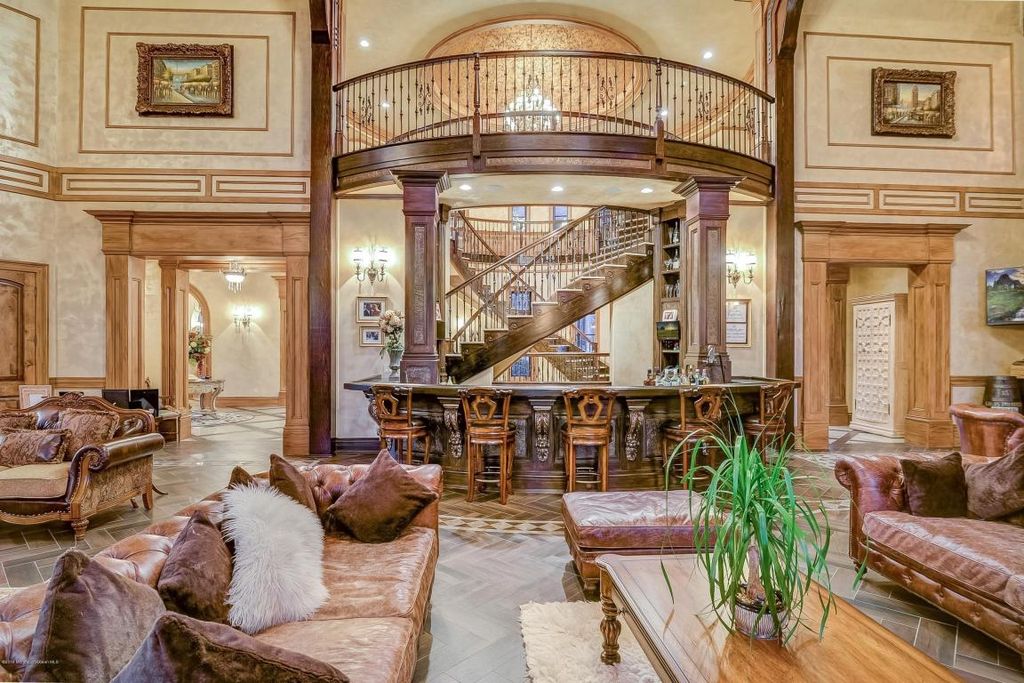 Nothing short of breathtaking, this home is the most expensive home available in New Jersey for a reason. Beyond the towering gates of this home is a driveway snaking up to the front door, bordered by three private ponds. The marble counters, wooden interior, and grand windows are astonishing. This 18,000 sq. ft. behemoth is currently priced at $13,500,000.
All photos found on Zillow.com.