Going down the shore is an essential part of summer life. Local New Jersians and millions of other people from across the northeastern United States and Canada make multiple trips year-round to pay a visit to the Jersey Shore. While most visitors only stay for a short time, renting a place for perhaps only a few days or a week, nearly all who find their way to the beach fantasize about owning their own beach house in their favorite of the 40-plus communities that line the Jersey coastline.
Beautiful New Jersey Shore Houses for Sale
107 Harvard Avenue, Cape May Point, NJ
List Price: $2,499,900
This old Victorian beach house enjoys a perfect, unobstructed view of the ocean and direct access to the beach. Built in 1899, it was originally a boarding house called The Sea View before being converted into a private residence, now called the Brigadune. Some of the amenities include an ocean view deck, a beach front bar, beautiful hand-carved woodwork, and a wrap-around covered porch.

1350 Texas Ave,Cape May, NJ 08204
List Price: $4,495,000
Situated directly on the Cape May Harbor, this home boasts a 250 ft. long private pier, cathedral ceilings, and a full-fledged spa. It has gorgeous views and a spectacular front lawn.

5024 Ocean Drive, Avalon, NJ
List Price: $7,900,000
This Mediterranean-style home offers beautiful bay-front views, all while being located only a block away from Avalon's beach. The house's 6 beds, 7 baths, theater room, and bar are perfect for entertaining guests.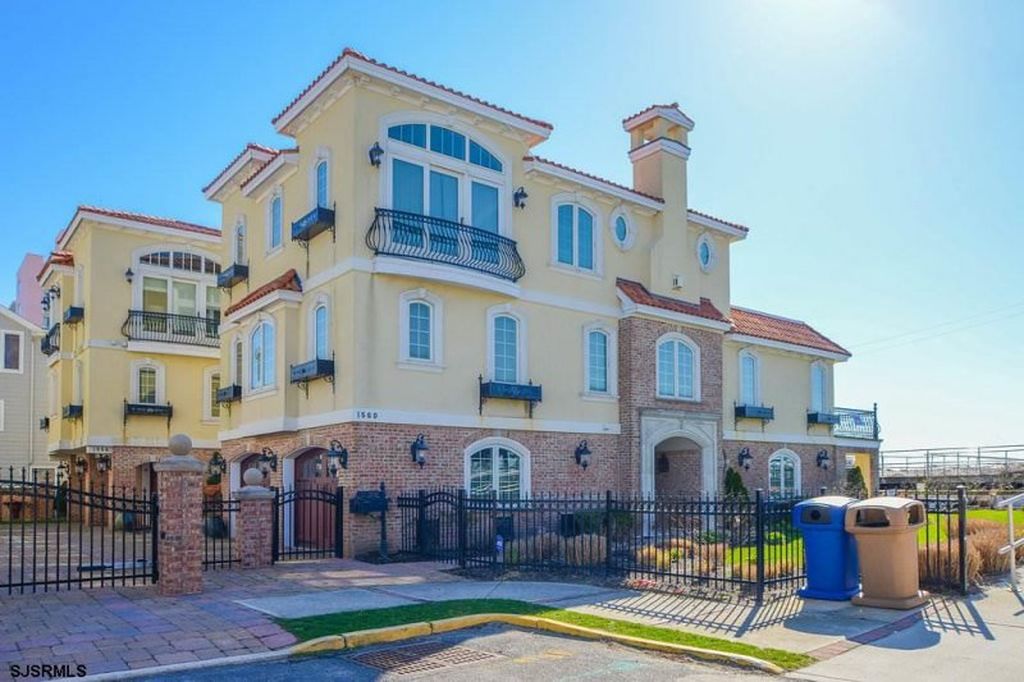 1560 Boardwalk, Ocean City, NJ
List Price: $4,275,000
1560 Boardwalk, also known as Santa Rosa, is only steps away from the beach and a few blocks from Ocean City's internationally-renowned boardwalk attractions. Its unique Tuscan design is absolutely breathtaking.

7 N Somerset Avenue, Ventnor, NJ
List Price: $1,595,000
Situated directly on the bay and only 3 blocks from the beach, this home is an absolute dream. Its central tower provides breathtaking views of the bay, mainland, and ocean. Its wooden exterior sets this impressive home apart from its neighbors.

5214 Ocean Dr. S., Brigantine, NJ
List Price: $2,600,000
This beachfront home is the ideal vacation destination, boasting 8 bedrooms, 8 baths, a barbecue area, hot tub and spa, a wet bar, and a pool.

117 S. 17th Street, Longport, NJ
List Price: $6,999,000
This gorgeous brick home is only a block from the beach and is absolutely massive, with 10 beds and 13 baths. Its residents can enjoy a beautiful view of the beach and bay from the upper floors.