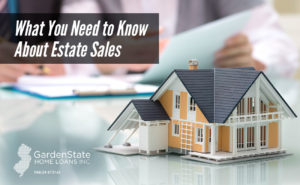 An estate sale, or a tag sale, is one way of liquidating a family's or estate's belongings. Typically, estate sales are conducted after the death of someone, but can also be used when a family needs to downsize, is moving, is getting divorced, or in the case of bankruptcy. Think of an estate sale as an upgraded, huge yard sale.
How are estate sales run?
The public is invited into the home and is given the opportunity to purchase any item that is marked for sale. Some items may not be marked for sale if the family has decided to keep it or the new owners of the home have made it part of their contract to buy the house.
Items are marked with a selling price. If you want an item, simply pick it up and carry it with you until you are ready to check out. If the item is too large to carry around, you can have it marked sold. Some estate companies accept bids. This means if you think the price is too high for an item, you can bid a different, lower price. However, bids only open at the end of the sale. This means that you run the risk of someone purchasing the item at full price before bids open.
Most companies run estate sales on a first come, first served basis. A line is formed at the door of the sale and can form several hours before the sale is to take place.
What is estate sale etiquette?
Estate sale etiquette is a lot like school rules. Respect others in line and treat them as you would want to be treated. Hold your place in line and do not cut the line. When the door opens, don't rush the sale or block others from entering. If something is marked as sold, do not remove the stickers. Don't intend to buy an item if don't hold onto it. If someone is looking at something, don't grab it. If you make a bid and it was accepted, honor it.
What is sold at an estate sale?
A wide variety of items are sold at estate sales. Most likely, you'll find items that are typically in a household, such as furniture, clothing, linens, china, silver, and other such household items. Some estate sales may also have artwork, jewelry, or other antiques.