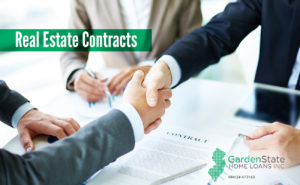 A real estate contract can be between a buyer and seller, an agent and broker, or several other parties. In general, two entities must be present for a real estate contract to be legally binding. A contract must be signed by all parties involved and something must be exchanged. In addition to signatures, the contract must be sealed with something tangible, such as cash, goods, or services.
Typically, a buyer's attorney will try to build as many contingencies into the contract as possible. This is to prevent their client from being tied down to the home if something unexpected were to happen. Conversely, a seller's attorney will typically advocate for as few contingencies as possible. This is because they don't want the buyer walking away from the deal. So, when can a buyer or seller walk away from a contract?
When Can a Buyer Walk Away?
One of the most common reasons a deal falls apart on the buyer's end is because of financial issues. Mainly, this happens when a buyer is unable to obtain financing from their lender. If the home appraises for less than the purchase price, the borrow is receiving less financing than the originally thought. Other common contingencies in real estate contracts deal with the property passing a home inspection, the buyer's home selling before the closing, or the home making it through a title search.
Most contingencies are for the buyer's protection, however, there are a few that protect the seller. For example, a contingency that might protect a seller is a contingency that places a time limit on how long a buyer has to obtain financing. If contingencies aren't met and buyers walk away from the deal, they can typically get their funds that were held in escrow back.
Once contingencies are met, the buyer is obligated to follow through with the terms of the contract. If a buyer walks away at this point, they must forfeit any money in escrow, or in some cases, the full value of the contract.
When Can a Seller Walk Away?
If the provision has been written into a real estate contract and both parties agree upon it, the seller may cancel a contract. A seller usually wants out of a contract because a higher offer came in. If sellers are refusing to stick with the contract, buyers have the right to take them to court to push for the deal to go through. Buyers may also file for compensation for costs they incurred before the seller walked away.
The seller and buyer can settle outside of court in other ways. If the other offer is high enough, the seller can but the buyer out of the contract. This means that they would offer the buyer more money than just the return of the buyer's escrow funds.