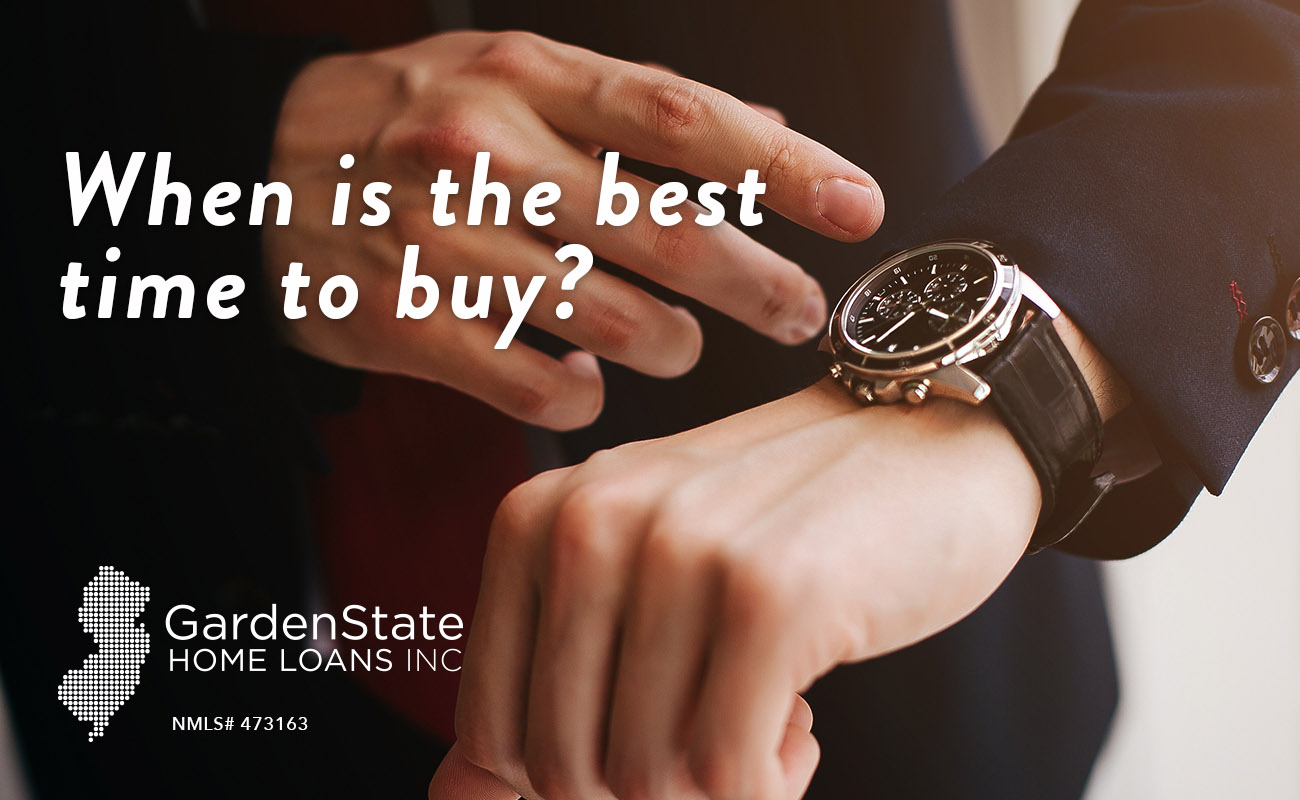 When to buy a home is a question that is on the mind of any homebuyer. There are many factors that determine when you should buy, and we're here to point you in the right direction.
FINANCES
Your finances are a big part of the equation when it comes to timing and buying a house.
Your down payment. For most conventional loans, a lender will want to see at least a 20% of the home's price as a down payment. Amassing that amount of money can be challenging, so start early. However, some lenders may require a down payment as little as 5%, so shop around for a down payment and lender that is best for you.
Your ability to pay a monthly mortgage. The ability to pay off a mortgage is calculated based on your income and debts. A higher income, of course, lends itself to being able to pay a monthly mortgage payment. High debts (or high debt-to-income ratio) are not good and show that you may not be able to pay off a monthly payment.
Your credit score. A credit score shows how well you have paid off your past debts. Lenders look at this to determine whether or not you have the ability to pay them back. If you have no credit history, start building it now. Most lenders will want to see at least a year's worth of history.
MARKET CONDITIONS
Market conditions go through highs and lows, which help determine when it's a good time to buy.
Inventory. If a majority of the houses in your area have been sitting on the market for more than six months, you should be in a good position to buy. This means that the market is slow and prices may be lower than usual. In other words, it's a buyers market. However, if houses in the area have been sold in months, or sometimes weeks, this might mean you're in a seller's market. This means that there is more of a chance of a bidding war that could drive up prices way more than you're expecting.
Interest rates. Interest rates on home loans depend on market conditions. As interest rates rise, it gets more and more expensive to purchase a home. Your interest rate may also depend on your lender, what type of loan you get, what your credit score is, and other factors.
TIME OF THE YEAR
Does time of the year matter when it comes to purchasing a home? It can!
Some experts say that there may be more options to purchase during spring and summer – but that's certainly just an opinion. However, this can also mean that there is more competition which, as we said before, can translate into bidding wars, driving up the price of the home.
Buying during the off-season can give buyers more power for not only the price but the closing date as well. Sellers are more determined to find a sale during the off-season and may be more willing to make a deal this way.