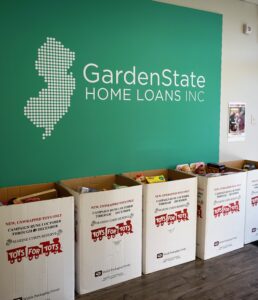 Christmas is right around the corner, and we've officially finished collecting donations for the Marine Toys for Tots Foundation! Each year, we make sure that our boxes are filled with toys for children around Burlington County. As many families are experiencing financial strain due to COVID-19, we're more determined than ever to provide as many kids as possible with a memorable Christmas.
Since being founded in 1947, Toys for Tots has distributed 584 million toys, supporting 265 million children. At Garden State Home Loans, we're extremely proud to contribute to this number. This year, we were able to fill five boxes with toys! We couldn't be happier knowing that this will bring smiles to many families and their children.
Thank you to every single person who donated a toy and made this happen. From all of us at Garden State Home Loans, we wish you a wonderful and safe holiday!