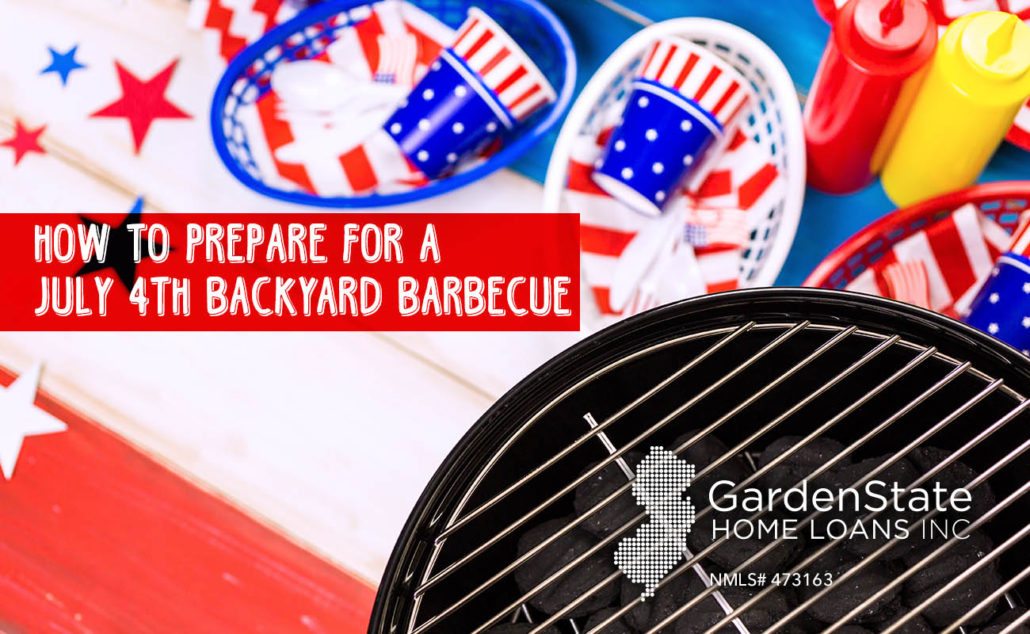 Celebrate the Independence of the United States with a fun backyard barbecue party! Enjoy the fantastic weather with all your closest friends and family while celebrating this holiday. Before the big day, spend a few days planning and preparing for all your guests.
Tips for a Successful July 4th Backyard Barbecue Party:
1. Check the Weather and Prepare for Any Unexpected Storms
As July 4th approaches, keep a constant eye on the radar and weather predictions for the day. Be prepared for an unexpected rain storm and designate a backup location indoors. If the weather is forecasting rain, adjust and move everything inside. The party can still be a blast indoors!
2. Delicious Food
Before purchasing or cooking any food, be sure to ask your guests about any allergies or dietary restrictions. If one of your guests are vegetarian, vegan, or have allergies, take that into account when making your shopping list for the grocery store. Consider making vegan or vegetarian dishes, or offering a gluten-free option. If you don't want to spend time making extra dishes, serve food everyone will enjoy such as grilled vegetables, salads, or pasta salad.
Check to make sure your grill is working properly. Clean off any left over residue or grease from previous food cooked on the grill. Have fun with what you grill! Think outside of the box and grill veggie burgers, vegetables, chicken, and even fruits such as pineapple and watermelon.
3. Clean up the Yard
Embrace your green thumb and take care of some yard work before the party. Weeding, cutting the grass, digging out any dead plants, and planting new flowers will brighten your backyard.
Consider building a fire pit for late night s'mores or starting a garden to really make your yard stand out.
4. Party Entertainment
Organize games and activities for your guests. Outdoor games can include frisbee, volleyball, badminton, and even water balloons or water guns for younger guests. For those guests who prefer to relax or if weather forces the party inside, pull out board games or use party game apps on your cellphone or tablet for some great laughs and fun.
Once nighttime sets in, light up the night with sparklers, firecrackers, or small novelty fireworks. Be aware of any safety precautions or regulations of fireworks in your particular state.
Additionally, research if any nearby towns are hosting large firework shows for a final celebration.
5. Clean Up
Save time and the environment by using paper plates and utensils. Paper products can be reused and recycled. Unwanted or left over food can also be recycled by creating a compost to enrich your soil and keep your yard healthy.
Happy Independence Day!