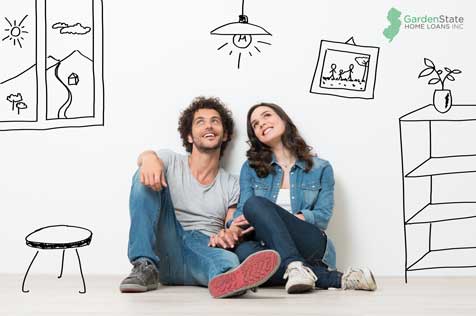 First Time Homebuyer Mistakes
Many first-time homeowners don't know what to expect. Many people make mistakes that can ultimately prevent them from getting the house that they really want. Here are some mistakes that first-time homebuyers might make, and should try to avoid.
Not being prepared for an all-cash market
As markets heat up, buyers should be ready to make quick decisions. One of the most important things to do, before even starting your search, is to save as much money as possible for a down payment. Look at your credit report and clean up any blemishes and get a pre-approval for a loan. Impatience is never a good thing. While you might be excited to jump right into the process, everything will be easier if you start slow and prepare.
Don't assess their debt
One of the first things that the lender looks at when assessing how you'll be able to afford mortgage payments is your debt-to-income ratio. It's easier to own a home if you can show a history low debt and show saving habits.
Bringing the wrong emotions
Sellers will choose to sell their home to someone who really loves it. What buyers don't realize is that from the moment they enter the home, they are probably being interviewed. Complaining the whole time or picking on things in the home can make a bad first impression. If you keep seeing red flags, try renegotiating your deal. If you find a house in a great location, try to figure out if the issue is a quick fix that you can do after the purchase.
Lacking vision
If you can't afford to replace the wallpaper in the bathroom now, it might be worth it just to live with it until you can afford to pay it back, especially if you're getting a house you can afford and that you want. Remember that not everything in a home is forever. If the home fits your criteria for things that can't change, like location, or are difficult to change, like size, don't let other imperfections turn you away.
Compromising on important things
If you know you're going to have kids and want three bedrooms, don't buy a home with only two bedrooms. Don't buy a condo just because it's cheaper. You will probably have to make some compromises on your first home, don't make ones that will make your life harder in the future.
Not thinking about the future
What is the future going to be like for your property? Are there development plans in the works for your neighborhood? Is your street a major street or a popular shortcut? What are the zoning laws in your area? What is going to be built on undeveloped land? These are all questions you should definitely ask yourself before purchasing a home.
Skipping the home inspection
On average, a home inspection costs around $450, but can vary depending on the home's size and how it was built. Not only does the inspection let the buyer know what shape the home is in, but it also gives the buyer insight into how to maintain the home. Inspections are one of the most important parts of home buying. Buyers should inspect basements, attics, and mechanical rooms as well as ask about areas that can cause problems for the foundation. The one time cost of a home inspection saves you a lot more money in the long run.
Failing to consider addition expenses
Many first time buyers forget about additional expenses that are not a part of their monthly payments. When purchasing a house, you are responsible for paying property taxes, as well as making any repairs your house need and protecting your home against any natural disasters.
Make sure you consider and cover all your bases as a first-time homebuyer to make the process a success.