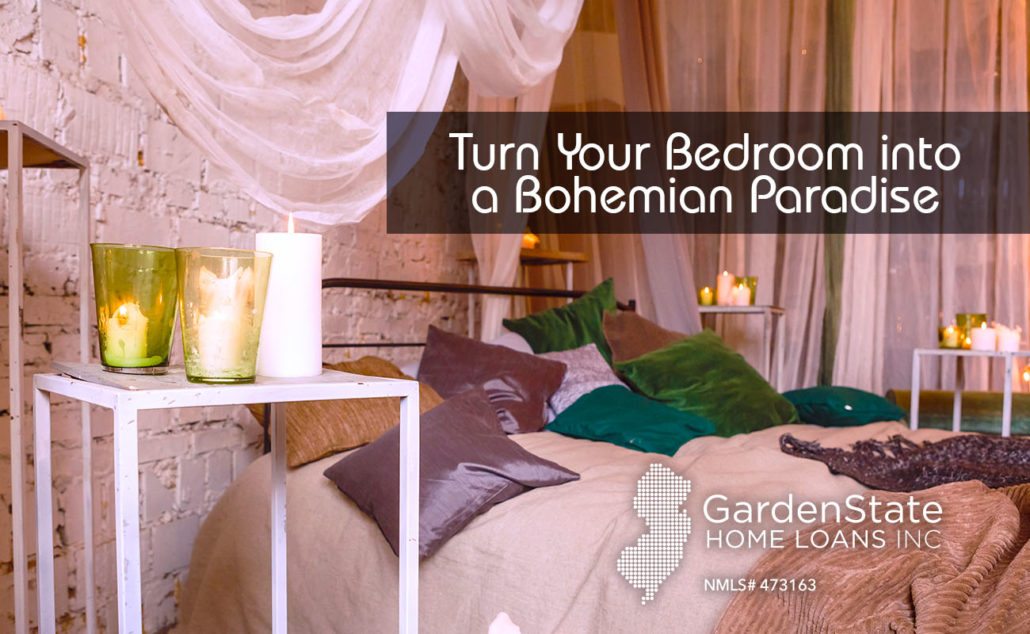 Bohemian Bedroom
Bedrooms are often a form of self-expression. Posters, pictures, a bed-spread, wall-paper – these are just a few of the ways that people choose to decorate their bedrooms. For many people, a bedroom serves as a home within a home, a space in which you are able to express yourself freely.
Are you looking to spruce up your bedroom? Want to try a new style? Consider a more Bohemian style. Step outside of your comfort zone and embracing your inner Boho. Being one of the top decorative styles, Boho is chic, fashion-forward, and relaxing, bringing a trendy flair to your room. Here's how to get started:
Disclaimer: Bedroom colors can be a bit tricky when dealing with Boho. Working with a neutral color tends to make it easier when you're picking patterns or prints. Although don't worry if they aren't neutral, as most Bohemian prints have a variety of colors in them. There won't be any problem finding something that works. Read about creating a color palette for your home here.
Furniture:
To achieve a Bohemian-inspired room, you won't need to go out buying new furniture (unless you want to!). Whatever you have should work just fine. When it comes to Bohemian, matching doesn't matter. You'll be perfectly valid having your Victorian dresser and Modernist lamp in the same room, don't sweat it! As for the bed, go ahead and skip that pesky backboard, it isn't necessary. Just throw the mattress on the floor and call it a day! If that's not your groove, try keeping the bed low to the ground, perfect enough for you to plop into at the end of the day.
Bedding:
For bedding, start with a cream-colored crochet quilt. If you want to go for the colored comforter, that's fine too. Your room, your rules! Isn't Bohemian style great? Next, it's time to decide on pillows. Pick any pattern or print and throw it on the bed. Remember: they don't have to match! There isn't a set amount of pillows you should have; whatever makes you comfortable is the right amount! Toss some throws on the bed, too. It looks aesthetically pleasing and will keep it super cozy.
Décor:
This is where your room truly becomes your room. For some guidance, look online for DIY decorations (especially those that ask you to recycle!). The key is to make it about you. Use decorations that resonate with you and that you can relate to. Put in metallic frames to show people how rustic you are, or get a cracked mirror to express how edgy you are. Another tip is to use lanterns or other quirky light sources for decorations. One of the other principles of Boho style: No idea is a bad idea! Tapestries, vases, glass sculptures, political posters – bring them all in! Anything goes. Consider bringing in plants to take up any extra space and add a nice flair of natural beauty. Nature is another key element to embodying bohemian style.
The bohemian style flies in the face of modern sensibilities all while expressing culture, personality, and wit. It fills a room with life in unique and eccentric ways. It's a very forgiving style that gives you, the decorator, the freedom to express yourself.