Different Styles & Types of Homes
Buying a home can be arduous and drawn-out, but finding and securing your dream home is often worth it. You should look for a home that meets your needs. The three most common types of home in the U.S. are residential single-family houses, condominiums/apartments, and townhouses. There are also many styles of home to choose from.
Before choosing a style, consider these questions:
What are your or your family's needs?

What is your job outlook or security like?

What kind of school district do you want for your kids?

Do you want a home in the suburbs or a townhouse in the city?
Research the median listing prices of homes and how expensive it is to live in that area. Consider other factors as well such as climate, available medical care, proximity to shopping centers, and things to do in the area (museums, parks, historical sites, etc.)
Once you've decided where to look for a home, you can begin thinking about what style of home you might want. Here are some of the most popular styles of home in the country:
Townhouse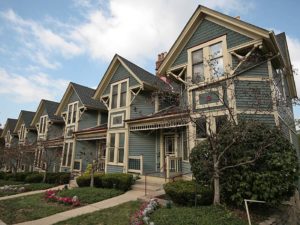 Mostly found in urban areas, townhouses, also known as row-homes, are typically two stories stall. They have a traditional layout (bathroom, kitchen, living room) and minimal lawn space. Townhouses are also economical, having full utilities and low maintenance costs.
Ranch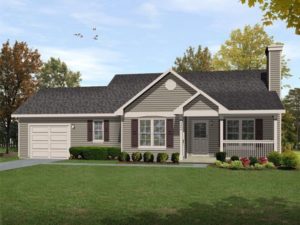 This style is great for single homeowners, young couples, and residents with limited mobility. These homes are typically very affordable and have low maintenance costs. Ranch-style architecture includes open floor plans and an easy pathway to the outdoors. A single-floor structure, split level floor plans, and an attached garage are the common features of Ranch style homes.
Contemporary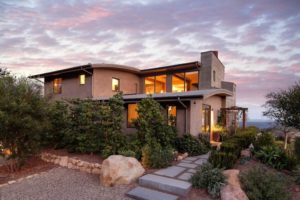 Contemporary styled homes borrow from modern architecture, varying in design and structure. These homes are typically a mix of many different elements, with open floor plans and natural lighting. Contemporary homes emphasize energy efficiency, sustainable building, and recycling.
Tudor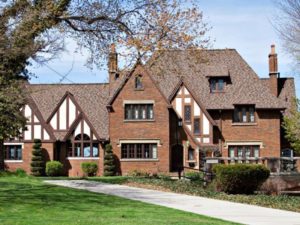 Originating in England, Tudor style is one of the most recognizable home styles. It is known for steeply pitched, multi-gabled roofs and decorative half-timber framing. The steep-pitched roofs are perfect for rainy and snowy climates, so many of these homes are found in the Midwest and along the East Coast.
Craftsman
Craftsman styled homes emphasize the use of natural materials, namely wood, stone, and brick. Wide front porches and low-pitched roofs are common features of Craftsman homes. Inside, these homes feature an open floor plan with built-in furniture, large fireplaces, and exposed beams.
Colonial
Colonial homes are great for families looking for spacious and elegant homes. Characterized by symmetry, these homes typically feature shuttered windows, columns, and chimneys, all evenly spaced on the home's exterior. These houses have multiple levels, providing large families with the space they need. Colonial homes usually have a first floor living space with a kitchen, dining room, and a half bath, and a second floor with bedrooms and one or more full baths. These homes are older than most, so they may require fairly high maintenance costs.
Victorian
Victorian homes are constructed more for beauty than for practicality. Emerged between 1830 and 1910 under the reign of the British Queen Victoria, these homes also include sub-styles such as Gothic revival, Italianate, Romanesque, and stick style. Victorian homes tend to be very complexly designed with ornate trims, an asymmetrical shape, and multi-faceted rooflines.