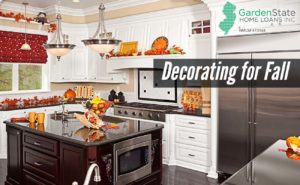 Fall is the perfect time to add a new twist to your decorating. Here are some ways to make your home comfy and cozy for autumn.
Fake Foliage
Add the perfect autumnal touch by using silk fall leaves. Press them in picture frames or place them along bookshelves or a mantle.
Arrange Crabapple Branches
Strip the leaves off the branches. Afterward, arrange the branches in a vase or somethings similar and use it as a beautiful centerpiece.
Include autumnal colors
Now is the perfect time to incorporate oranges, reds, and browns into your home. There are plenty of ways to add these colors into your home. Try putting in pillows or throw blankets. These are easy to find and easy to switch out season to season.
Warm up a room
A roaring fireplace turns your home into the perfect fall paradise. Don't have a fireplace? No problem! An electric fireplace does the trick without having to do costly repairs on your home. An electric fireplace is a heater that mimics a fireplace. They are available in many different sizes and varieties!
Natural Elements
Weathered wood, antlers, rope, and other such materials make for a cozy fall atmosphere in your home.
Cozy up with throws
Add an array of pillows and blankets all around your home. Keep a variety of blankets, throws, and quilts all around your house, easily in reach. Mix different textures and colors for a visually appealing variety.
Switch out pillows
Trade out pillows for ones with patterns such as plaid or stripes with deeper hues. This will make the perfect fall atmosphere in your home.
Pumpkins
Pumpkins are the perfect fall accent. Whether carved or left alone, they are definitely an element that will scream fall in your home. If you're looking for a more elegant look, try white, or ghost, pumpkins. Stagger them to create the perfect visual display.