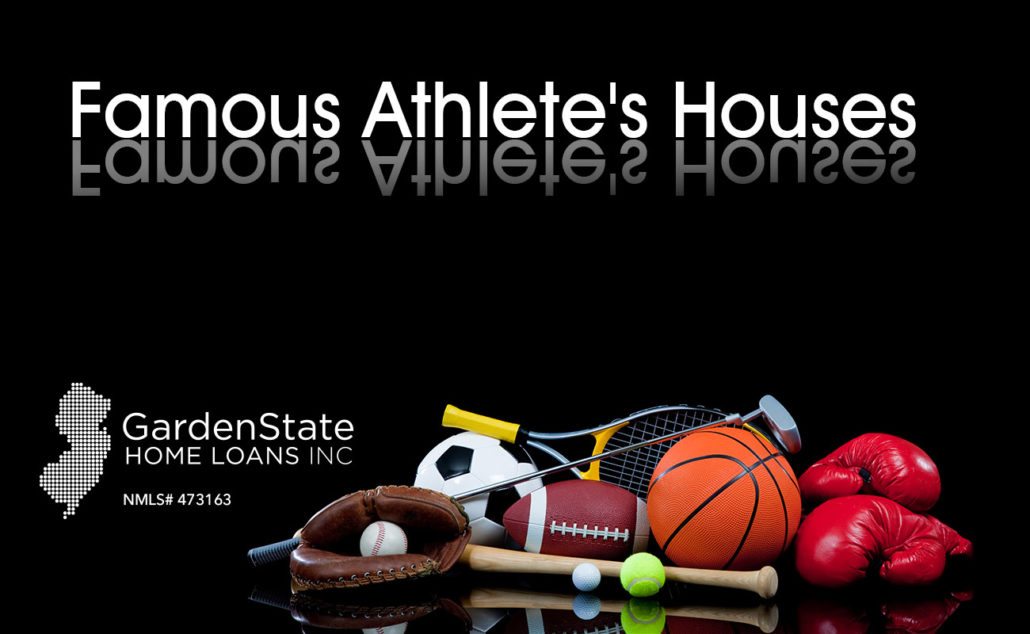 If you're an avid sports fan, then you probably know a lot about your favorite athletes. Often high-profile celebrities, athletes are very open about their lives and hide very little from the public. Shows like Welcome to My Crib on MTV, for example, have athletes and celebrities showing us their extravagant homes. Do you know where some of your favorite athletes live? Here are some of the nicest homes that are currently or were once owned by famous athletes:
Bubba Watson (and Tiger Woods)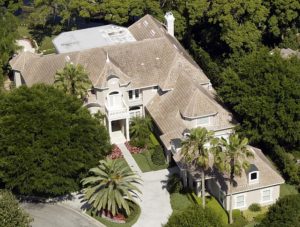 Tiger Woods sold this former home of his to fellow professional golfer Bubba Watson in 2013. Two years later, however, Bubba sold it too. Located in Windermere, Florida, this impressive property has a game room, spa, and private deck. Who knows why professional golfers don't want to hold on to this house, but regardless, it's gorgeous.
Derek Jeter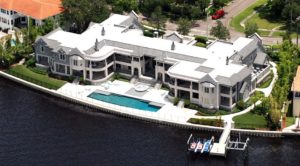 Derek Jeter's 7 bedroom, 9 bath, 32,700 square foot house in Tampa Bay, FL took an entire year and $7,700,000 to build. This house is gorgeous, located right on the water of the Tampa Bay. With a pool and hot tub in the back and a grand entertainment room and billiard room inside, this home is truly lavish. The master suite is 2,500 square feet, with closets larger than most rooms.
Lebron James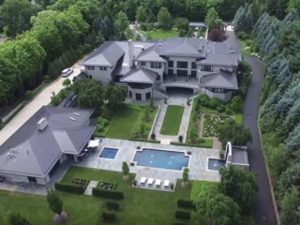 Lebron's 30,000 square foot house in Akron, Ohio is worth about $9,200,000 and frankly, that sounds like he got it on a bargain. This house is humongous, but while Lebron is clearly living a lavish lifestyle, he does give back to the Akron community (probably feeling bad about taking up so much land). Just last year he donated $41,000,000 to send students from Akron, OH to college.
Evander Holyfield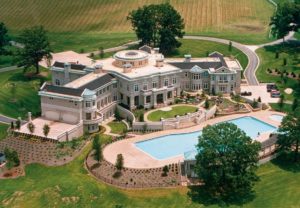 This 12 bedroom, 21 bath, 44,234 square foot monstrosity in Fayetteville, GA belonged to former heavy weight champion Evander Holyfield. Holyfield is (unfortunately) best known for getting his ear bitten off by Mike Tyson. This house has a whopping 109 rooms, including a 135-seat theater, a bowling alley, and a boxing gym. The massive pool in the back needs 350,000 gallons of water to fill, but if you'd rather stay inside, there's an indoor pool too. The house was built on a 105 acre lot complete with a pond, a softball field, a tennis court, and a 7-stall horse barn. Evander Holyfield eventually sold the house as part of a foreclosure. It was later purchased by rapper Rick Ross for $5,800,000.
Shaquille O'Neal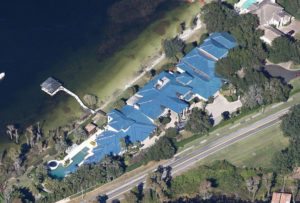 This sprawling Florida property belongs to Shaquille O'Neal, who, apparently, needs this large of a house given his stature. Go figure. This house has 11 bedrooms, 13 baths, and is 70,000 square feet. It also features a 20,000 square foot indoor basketball court, a screening room, and a trophy room with Shaq's jerseys, trophies, posters, and articles about him from his very successful playing career.
Michael Jordan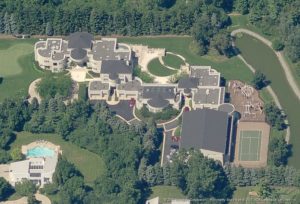 This mansion belongs to Michael Jordan, who many consider to be the greatest basketball player of all time. This 9 bedroom, 17 bath, 56,000 square foot house is in Chicago, IL. The gate to enter the driveway has Jordan's number – 23 – enshrined on it. It comes with a full sized indoor basketball court, a gym, an amazing man cave, a 500-bottle wine cellar, a private putting green, and a tennis court. This is truly a house fit for a champion – a 6-time champion to be exact.