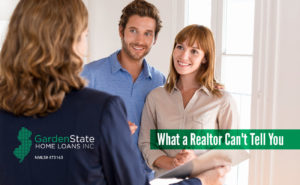 There are some things that your realtor can't tell you. Voicing opinions about details of a neighborhood can violate the Fair Housing Act. The Fair Housing Act was enacted in 1968 to eliminate housing discrimination based on race, color, national origin, religion, sex, disability, or family status. It prohibits any real estate professional from steering potential buyers away from a community based on any federally protected classes.
To avoid violating the law, real estate agents often give vague descriptions and answers to questions. They don't want something they say to be misconstrued in any way. Real estate agents often find themselves having to explain why they can't narrow down the market based on a client's preferences. Some questions a real estate agent might not be able to answer are as followed.
Is this a good place to raise a family?

If an agent admits that an area is not family-friendly, it could imply that families with kids aren't welcome in the area at all. On the other hand, if the agent says the neighborhood is a good place for children, it could imply that households without kids aren't welcome.

What's the neighborhood like?

An agent will most likely not answer this question, especially when it comes down to race. These discussions come close to "redlining", a form of discrimination where homebuyers are steered away from neighborhoods because of the color of their skin. If you want to do your own research on an area's ethnic makeup, use the U.S. Census website.

Is this area safe?

This question can be easily misconstrued as racist or classist. Instead of asking your agent this question, use resources like My Local Crime. My Local Crime allows you to type in addresses and see any recent local crimes. The site has a map that shows you exactly where the crime happened so you know which blocks have had more crime issues.

How is the school system?

Rather than risk potential misconstrued race issue, realtors may introduce you to one of many websites that rank schools. If you know what school district you want to be in, look for homes in that area!