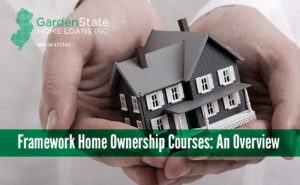 When you start thinking about buying a home, you may have a lot of questions. Instead of searching the internet for every small question, you could take an extremely helpful course online with Framework. Some lenders actually require you to take these courses so you will know how to apply for your loan.
However, you shouldn't just be taking this course because you're required to. The course is very valuable and will make the home buying process much smoother. This could even help you save some money because you'll know more about which mortgage is best for you. The courses consist of videos that break down each aspect of buying and owning a home. After you've gone through each lesson, you are quizzed on the material you learned.
What is the Framework Home Ownership Course?
Each lesson consists of three to four topics, with seven lessons in total. The lessons are:
Getting Started: the Big Picture
How to Shop for a Mortgage
Making an Offer
Closing on your New Home
Becoming a Homeowner
Every topic has at least one video and a lot of written information to go along with what you learned from the video. The lessons are incredibly beneficial because not only will they answer any questions you have about the process, they will answer questions you didn't even know you had. For instance, many people don't know about all the different types of mortgage loans they can get but they understand that there are multiple different types of loans.
While you might not think you need to know everything about mortgages, learning about what can be the largest loan of your life is very important, It could save you time and more importantly, money.