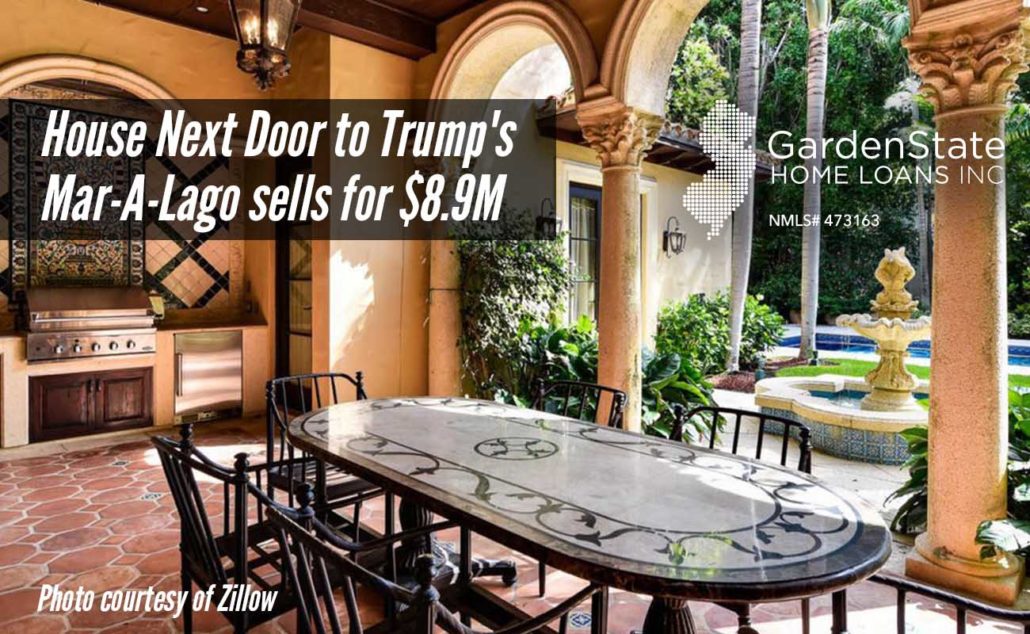 Owned by President Donald Trump, the Mar-A-Lago private country club is highly regarded as one of the best private clubs in the world. Mar-A-Lago is located in beautiful Palm Beach, Florida and is known as a playground for the rich. Living in this neighborhood is a luxurious dream come true.
The Home
The neighboring house of Trump's Mar-A-Lago private club sold for $8.9 million on Tuesday, August 1st. This 2002 six-bedroom Mediterranean style house was built and renovated by local builder, Tim Givens. Some of the luxurious interior features include a hand painted foyer ceiling, a two-story stairway with coffered ceilings, and a paneled library.
Additionally, the home also has a three-car garage, elevator, wine room, and summer kitchen on the loggia. A loggia is a room with one or more walls opening up to the outdoors. This house is a whopping 9,220 square feet. Furthermore, the estate also contains a beautiful, extensive garden with multiple fountains.
Mar-A-Lago Private Club
The best benefit to purchasing this house is the automatic membership to the Mar-A-Lago County Club. Mar-A-Lago is the self-proclaimed "epicenter of the social scene in Palm Beach". While living in the neighborhood waves the membership fee, Woodbridge residents must pay an annual fee and other costs for use of the club.
The Mar-A-Lago membership provides access to multiple dining areas, the spa and salon, the pool, the Beach Club. Guest rooms and exclusive suites are available for . Additionally, this private club contains a fitness center, tennis courts, and croquet courts. The Mar-a-Lago entertainment area hosts a variety of talents from around the world. A magnificent golf course is five minutes away and includes a beautiful garden with great view of the ocean. The Mar-A-Lago truly is the epitome of Palm Beach paradise.
Publicity
Though living in this fantasy neighborhood has its benefits, there are plenty of downsides to living next to the current president. When the President visits, the seven-block long area gets shut down to through traffic by his security. Moreover, during his visit, there is a no fly zone in Mar-A-Lago area. This neighborhood is some of the most prime real estate in Florida. However, due to the publicity of President Trump's Mar-a-Lago visits, some say it has driven away potential buyers.