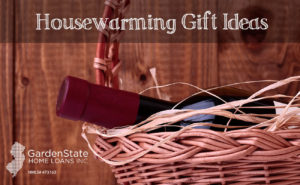 As fun and exciting as purchasing a house can be, it can take a toll on new homeowners. When someone first moves into a house, whether it be a friend, family member, or new neighbor, you'll want to help them celebrate this exciting event.
While choosing a housewarming gift can be difficult, it doesn't need to be overwhelming. If you aren't sure what the new homeowner's taste is, there are a lot of gifts that are crowd-pleasing. Along with your physical gift, simply giving the gift of caring and assistance will welcome the new homeowner into their home. Offering these as well as references, neighborhood resources, and your contact information will make the new homeowners feel welcomed.
So, what are some good gifts to give? Let's take a look at some common ideas for housewarming gifts:
"Handyman" Gift Basket
Every house has its problems, whether it's fixing a loose screw or building new furniture. You can't go wrong with giving a handy gift basket filled with the all the basic tools. In the basket, you can include items such as a hammer, multi-bit screwdriver, measuring tape, screws, and nails. If your friend already has tools, you can always go with scotch tape, duct tape, command strips, or any other household necessities they'll get a lot of use out of.
"Morning Brew" Basket
Coffee is a must for many people in the morning. Some can't even function without it. A "morning brew" basket is one of the best housewarming gifts you could possibly give. You can put gourmet coffee beans, sweeteners, and fun mugs inside. You can also include traditional or high-end tea bags in case they're a tea lover.
Something Monogrammed
Monograms can add a personal touch to any item. It also adds a level of sophistication to any apartment or home that your friend will love. Consider getting some monogrammed bathroom or kitchen towels, a monogrammed welcome mat, or even a monogrammed cutting board.
Bath Products
Bath products may be one of the best housewarming gifts, as they're both luxurious and practical. Figure out what the gift receiver's favorite scent is and try to find something similar to win with this gift. Things like bath salts, body butter, lotions, shaving cream, and razors make the perfect basket!
Greenery
You can never go wrong with a little something from mother nature. It's one thing that doesn't really need to match anything and you have lots of variety to choose from. You can choose to give a pot of blooming spring flowers for their dining room table, a sprawling green plant that can sit outside on their deck, or you can also give a small rose bush that they can let grow in their yard. Be sure to provide advice on how to take care of the plant with the gift.
Food
Everybody loves food, so this is definitely a good idea if you're unsure of what to give. Bringing over food will be greatly appreciated, as many new homeowners may be too preoccupied with unpacking to worry about cooking. Make something that can just be popped in the oven and easily warmed up. Or, you can fill a basket with granola bars, yogurt, brownies, bananas, muffins, and whatever else you can think of!