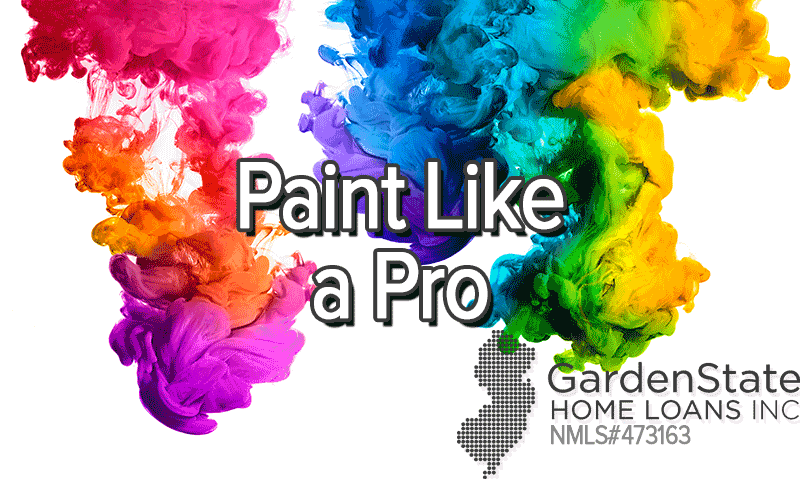 Paint Like a Pro: How to Paint a Room
Here are some tips and tricks if you want to paint, decide to forgo the painters, and do it yourself (DIY).
Dry weather
Painting in dry weather is the easiest because paint dries faster and more efficiently. Humidity causes paint to drip and dry slowly. However, if you don't have another time to paint, take advantage of the slow drying paint. You can correct your errors more easily before moving onto the next coat.
Buy high-quality applicators
If you're buying high-quality paint, you don't want to cheap out on the application. High-quality brushes and roller covers provide better coverage, so you don't have to keep going over and re-applying paint. High-end painter's tape seals drips and blurs from going into areas that you do not want colored.
Protect anything you don't want to be painted
The time spent covering floors, furniture, and other such items might seem time-consuming, but it's a necessary step. Use drop covers for covering floors and furniture and small plastic bags and tape to cover doorknobs.
Remove light switch and outlet covers
This is similar to number three and is an important prep step. It only takes a few minutes and will save you a lot of time when you are actually painting. It's possible to use tape around the cover, but that could leave a film of glue on the cover. In addition, paint can glue the cover to the wall, making it hard to replace a plug or switch later. Removing the covers creates an overall cleaner look and will help if you need to make adjustments in the future.
Use primers
If you already have a clean, smooth surface, you don't have to worry about this step. Using a paint and primer combination should be just fine. However, if there have been any issues with the wall or if it has been over eight years since the wall has been last painted, you should buy a separate primer.
Box your paint
Combining all your paint into one large container and mixing it is known as boxing your paint. This process helps to keep your colors consistent throughout the whole project. You can have a salesperson estimate how much paint you will need so you are able to buy all your paint in one go.
Paint from top to bottom
To start out, go around the edges of the wall at the ceiling and floor with a brush. Afterward, use a roller to apply paint starting from the ceiling and working downwards. If you make a mistake, don't wait to cover it up, but paint over it as you go. If an area starts to dry, leave it alone as going back over an area can leave streaks on the surface.