Millennials & Homeownership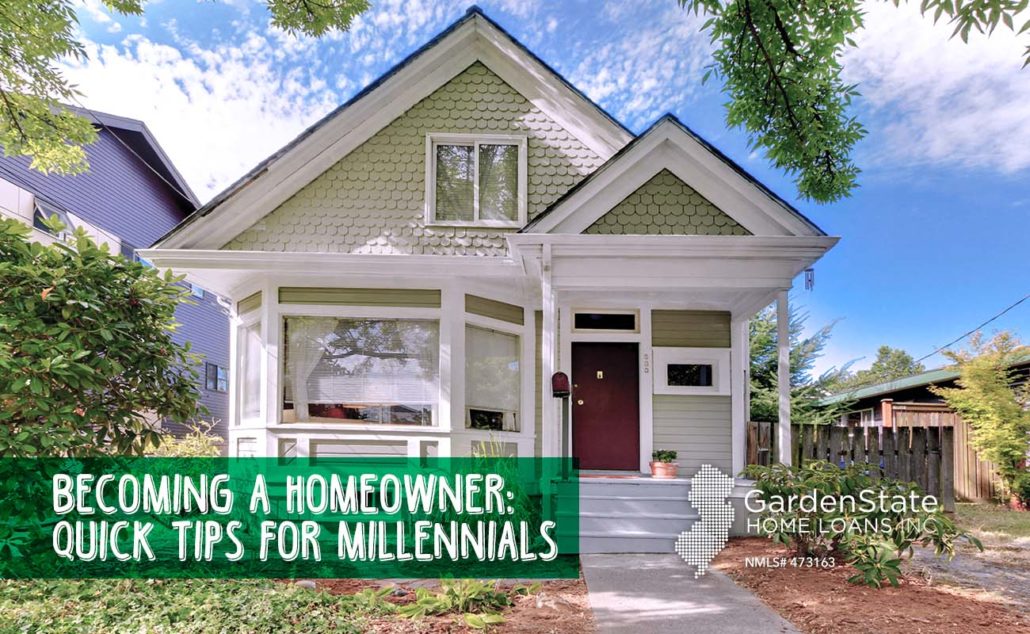 The common perception is that millennials don't want to become homeowners, largely due to a volatile labor market and bloated student loan debt. According to a survey from Michigan State University and United Wholesale Mortgage (UWM), however, millennials are eager to have their own houses. 95 percent of them say that they are actively saving for a home and 90 percent are planning to buy a new house within two years. But, although many millennials are interested in becoming homeowners, they are still struggling with things such as high down payments and strict credit score requirements. Are you a millennial? Here's a few tips to help you become a homeowner:
1. Keep Your Credit Score High
Lenders will largely determine whether or not you are qualified for a mortgage based on your credit history. The higher your credit score, the better your chance of getting a mortgage loan and of being given a lower interest rate. As such, its's essential to keep a good record of your credit history. One of the simplest ways to improve your credit score is to make sure you pay your bills on time.
2. Don't Wait Too Long
Both mortgage interest rates and housing prices are going up. According to a recent report, 30-year fixed interest rates have increased to an average of 3.91%, nearly a half percent over October's 3.44% average rate.
3. Research the Costs Involved
Keep in mind that when you buy a new house, you don't just pay for the house price and the interest. There are many other costs such as homeowner's insurance, closing costs, homeowner association's fees, maintenance costs and other costs that can add up. Make sure to be aware of your financial situation, and know what you can and cannot afford.
4. Start Saving Early
Though your down payment can sometimes be as low as 3.5 percent of the loan's value, loans with low down payments usually come with private mortgage mortgage insurance or a funding fee. A higher down payment will mean lower interest rates and less money in the long run, but high initial costs. It's important to start saving early on to prepare yourself for any and all potential costs. If you have money saved, you won't be as financially strained in the beginning.
Have student loan debt? Don't fret. Learn about student loans and mortgages.