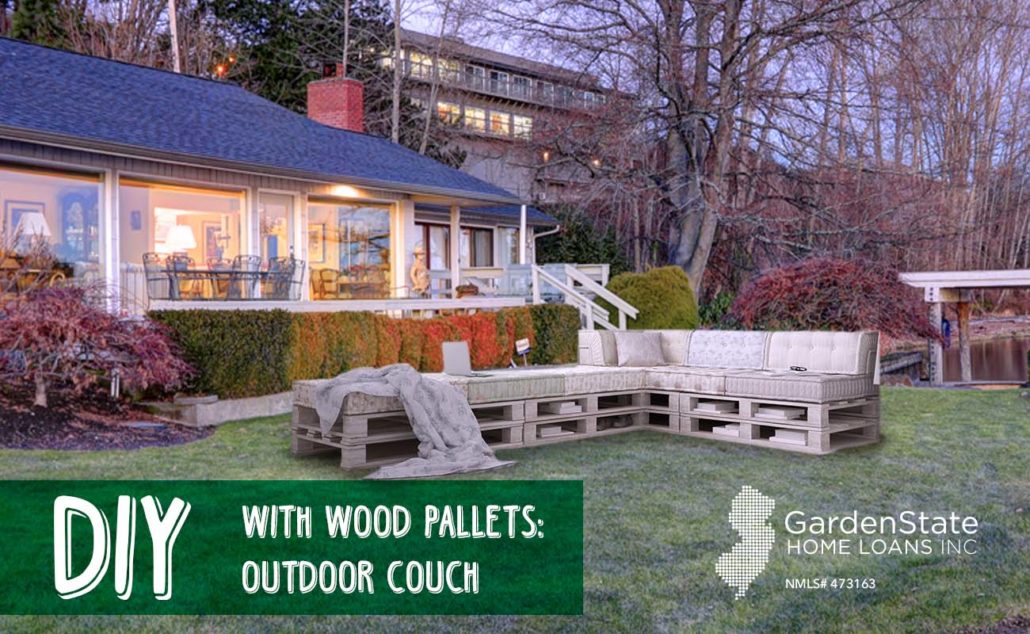 Ever shop around for outdoor furniture and wonder why it's so expensive? Well, you're not alone. Outdoor furniture can range from $200-$3,000, depending on where you look. Faced with these high costs, it's reasonable to seek a way out. "Why can't I just build it myself?" you may ask yourself. Well, you can!
Yes, it's true. With some wood pallets (those flat wooden bases you see in the grocery store), you can get started on a myriad of DIY furniture projects. Here's some tips for just one of many possible ideas: an outdoor couch.
Here's what you'll need:
Screws
Paint or Wood Stain
10-15 Wood Pallets (Depending on how big you want it)
Drill
If you don't have any of these supplies readily available, you can go to your local hardware store or check online through platforms like Craigslist and Neighborgoods. Many people are willing to give wood pallets away for free, so be sure to keep an eye out for that.
Now that you've gathered your supplies, you're ready to build your couch! Here's what you need to do:
Step 1: Paint your pallets!
Usually, wood pallets aren't the most attractive color. If, you want to spruce up your pallets or have a specific style of couch in mind, be sure to paint them before stacking them. This is the most tedious part of the process, but can really make your couch stand out.
Step 2: Wait.
If you painted or otherwise decorated your pallets, you'll have to wait for everything to dry. If you couldn't be bothered to make your pallets look pretty, advance to step 3.
Step 3: Lay the Pallets
Lay the first layer of pallets down flat. You'll need five or so pallets for this. Try to make and L shape with them, with one side longer than the other. Once this is done, use your drill and screws to secure the pallets together so they don't slide.
Step 4: Lay the Pallets (again)
Similar to step 3, stack the next layer, then screw them together. This second layer will also have to be screwed to the bottom layer, in order to ensure that your couch is sturdy. These two layers will be the base of your couch, where people will sit.
Step 5: Construct a Backrest
You can make a backrest simply by pushing your couch against a wall, but if you want to be creative (or if you have extra pallets) you can use wood pallets to make a backrest. Gather enough pallets to line the length of your couch, then stand them up vertically along the edge. Screw these pallets in and make sure they're secure, as most of the weight will be placed on them when people sit down.
After construction, feel free to customize your new couch with cushions, pillows, blankets, and other things to make it more comfortable.
After these simple steps, you're done!