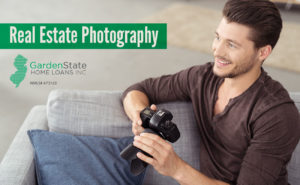 When selling a home, one of the most important steps to take is taking photos of your home. These photos are often the first thing a potential buyer sees. As such, these photos can make or break a deal! First impressions are often the only impressions in the home buying market, so you want to make sure to start off on a good foot. Make your photos the best with these tips.
A photograph should have at least two corners of a room in the photo. This gives potential buyers a sense of space and design.
A fish-eye lens distorts the size and shape of the room. The goal of real estate photography is to accurately represent how a home looks in real life. Instead of using a fish-eye lens, try a wide-angle lens. A wide-angle lens helps to capture the entirety of the room without distorting it or making it look unrealistically large.
Unless your home boasts notable landscaping, don't take a close-up of it. Trees and grass are not notable. Instead of zooming in on the grass, take a few steps back and take a wide shot of the whole house. Not only will you get a great exterior photo, but you can capture all the foliage as well.
Just like landscaping, ceiling fans aren't particularly notable. Take a step back and take a photo of the whole room. Zooming in on items in general is not the best idea when taking real estate photos.
Grainy photos make a house look menacing. No buyer wants to see a scary house! Grainy photos are due to a high ISO. Be careful not to have any large shadows in your photo as well. Shadows usually fall in frame when the angle is wrong or when taking photos on a camera phone.
Never shoot a home with the blinds closed. Open your blinds and let the sun shine through your windows. Natural light is proven to help homes sell faster and for more money.
If you are unable to stage your home for the photos, keep it clean. If you can't get rid of an odd item, keep it out of shot. You want a buyer to be able to envision their own life in the home and clutter often inhibits that.
Sideways photos look lazy. To the buyer, a sideways photo looks as if you can't be bothered with your home or the listing. If you have taken a sideways photo, just put it into any photo editing software and rotate it 90 degrees.
Avoid vertical orientation
Shoot your photos in a horizontal or landscape orientation. The human eye sees the world in a 4:3 aspect ratio, so a horizontal orientation is more pleasing to the brain!
If your budget allows, hire a real estate photographer professional. They will know all the correct angles and have all the proper equipment to take the best photos. Professionally taken photos help a home sell and is key for marketing. If you are having photos taken professionally, make sure to dedicate several hours to the photoshoot. The photographer will most likely want to take multiple photos in each room to ensure they got a great shot.