Florida is the perfect place to enjoy the summer and its warm weather. With beautiful beaches, exotic wild life, sites to visit, and great entertainment, Florida offers something for everybody. Additionally, the Sunshine State features thousands of gorgeous, mansion-like homes, typically on one of Florida's stunning beaches.
5 Extravagant Waterfront Homes on Sale in Florida

10134 Bertram Ln, Fort Myers FL 33919
List Price: $1,089,000
This 1993 treasure is located right on the Caloosahatchee River. Spanning more than 3,000 square feet, this stunning house was built by its previous owner to be his "dream home." It includes a gourmet kitchen, spacious backyard, and a beautiful deck.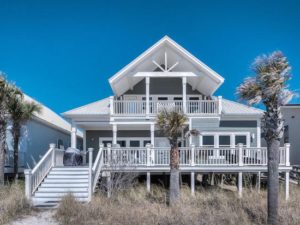 17885 Front Beach Rd, Panama City Beach, Fl 32413
List Price: $1,795,000
Located in Panama City's West End, this home comes fully furnished with spectacular views of both the sunset and sunrise. It features five bedrooms and a gulf-front deck with a panoramic view.

3280 S Fletcher Ave,

Fernandina Beach, FL 32034
List Price: $3,600,000
This house is situated right on the pristine Fernandina Beach. It includes amenities such as a gourmet kitchen, fireplace, and a salt water pool. It also has an emergency generator in case you lose power. and is fully furnished on the inside.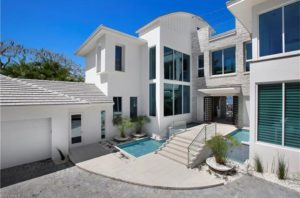 5911 W Riverside Dr, Fort Myers FL 33919
List Price: $3,695,000
This beautiful 6400+ square foot contemporary home offers many spacious and comfortable areas where you can enjoy the amazing weather. This home features an infinity pool, outdoor fireplace, and roof top sundeck. Because of its prime location, this home also offers simple and convenient access to the beach.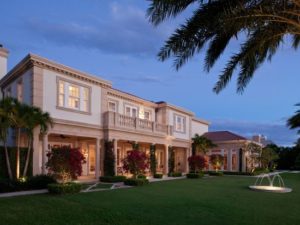 735 Island Dr, Palm Beach FL 33480
List Price: $28,000,000
Built in 2008, this classic Georgian-style estate is 11,775 square feet and is situated right on the beach. With seven bedrooms, an elevator, museum quality lighting, and a pool, this home is truly the epitome of luxury.