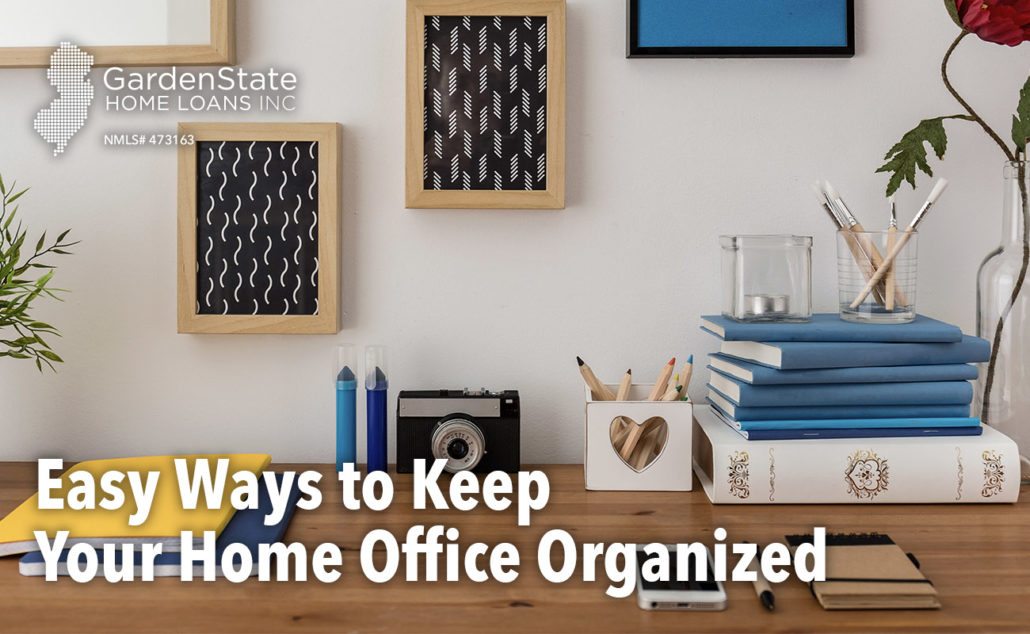 Home Office Organization
Working from home appears to be the ideal arrangement. To be able to complete your work day from the comfort of your own home seems cheap, easy, and far less stressful. Although a great deal of people envy those that are able to do their work in their pajamas, it many not be as carefree as it seems, especially if your home office is a chaotic disaster. Keeping a home office organized with no clutter seems almost impossible for many. But don't worry. Here's few guidelines to maintain a tidy home office:
Organizing Documents and Papers
Do you have piles of bills, receipts, medical documents, and work papers consuming your home office, making it extremely hard to get any actual work done? One of the biggest difficulties that people have when working from home is keeping their home and work life separate.
The first step in separating these two parts of your life is decluttering. This can be a daunting process, but it's necessary. Sift through all of your documents and separate them into categories, first broadly into work and non-work, and then more specifically depending on what each paper deals with. During this process, you will also be able to determine what papers are important and will be able to discard what you no longer need. After you have made specific categories for the papers that are cluttering your desk, you can chose the best organizational tactic for you. You may want to organize these papers by using just a couple folders or an accordion folder if there are not that many categories. If you have a lot of documents, a filling cabinet may be your best bet.
Cleaning-Up Drawers
It is important to not only keep the surface of your desk clean, but also organize the inside of your desk. Having a place for all of your miscellaneous office supplies helps keep clutter at bay. Drawer organizers are the perfect way to keep your work supplies from getting messy and disorganized. Designating a specific section for pens, sticky notes, paperclips, highlighters, butterfly clips, etc. in each segment of the organizer helps keep clutter off your desk and out of your mind.
Wall Storage
Another great way to keep your work space at home from becoming cluttered it to utilize your wall space. Hanging bulletin boards and white boards on the walls of your home office helps in keeping documents and ideas organized while allowing for more work space on your desk. This is the perfect way to keep important, relevant papers that you need on your desk readily available while allowing yourself to have room to work.
Cords
In today's day and age it is almost impossible to work without technology, and working from home is out of the question without technology. Many people use computers, smart phones, tablets, and so much more throughout their daily work life. Each device requires a way of charging and these chargers can be another source of clutter to your work place. Although it does not seem like much, by designating a specific area for these charging cords your work space will become a lot less overwhelming. A specific drawer or basket for these cords would work just fine.