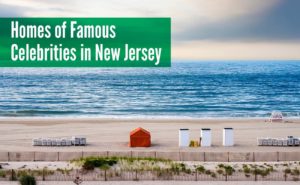 You probably don't think much about homes of famous celebrities in New Jersey. When you think of celebrities' homes, you probably think of grand mansions in Hollywood and Beverly Hills, but these beautiful houses are scattered all across the nation. There are more celebrities living in New Jersey than you might think, and their houses are definitely worth checking out.
Some Celebrity Homes in New Jersey
Below are overhead camera photos of homes of famous celebrities in New Jersey. You'll see why they choose to live here!
Bruce Springsteen's House:
Most of his fans know that Bruce Springsteen was born in the USA in the town of Long Branch, NJ. But this house is in Rumson, NJ. Bruce's fans adore him, his music, and absolutely love the fact that he is from New Jersey. He lived in the 7-acre estate from 1983 until March 2017, when he sold it for $3.2 million. Many of his fans were upset when news broke as they thought he would be leaving New Jersey for good. Fortunately for them, he hasn't gone too far: Springsteen's 368-acre horse stable and house in Colts Neck, NJ has now become his primary residence.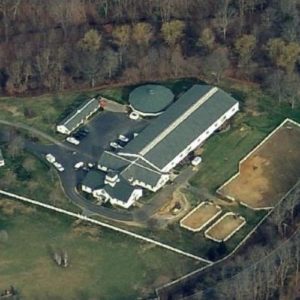 Chris Rock's House:
Comedian, actor, screenwriter, and director Chris Rock is the owner of this gorgeous mansion in Alpine, NJ. Raised in Brooklyn, Chris Rock is still relatively close to home with this calm, suburban estate. This home boasts an expansive wraparound driveway, a massive in-ground pool, and a huge backyard.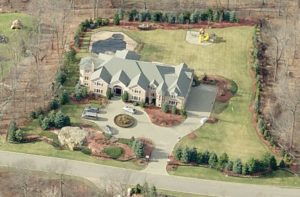 Joe Pesci's House:
Actor Joe Pesci owns this modern-style bay-front home in Lavallette, NJ. The design of the house is intriguing and unique as it doesn't have very many corners on its exterior. The side of the house facing the bay is almost completely covered with windows. The sunsets over the bay are absolutely heavenly, and you can see them every day with no obstruction of view from inside this house.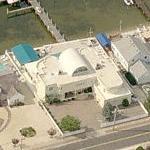 Sean "Diddy" Combs' House:
Rapper, producer, and entrepreneur Sean "Diddy" Combs owns this magnificent home located in Alpine, NJ. This home closely resembles Chris Rock's home, and they are in the same town. Diddy's home, however, has a separate garage and a tennis court. The interior of this house is majestic, with high-quality and well-arranged pieces of furniture. The house includes an indoor gym, a racquetball court, and a home movie theater. The living room itself boasts many exciting features, such as an extravagant fish tank, a bar, and a foosball table.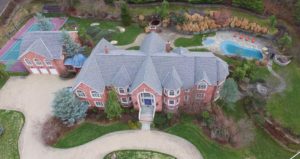 Mary J. Blige's House:
While singer Mary J. Blige owns this lovely home in Saddle River, NJ, it is currently on the market for $8.9 million. This home features an expansive back patio and a deck overlooking a pool. The kitchen has beautiful hardwood cabinets and cupboards that go great with the granite countertop and tile floor. The master bedroom faces the pool, and the master bed faces a set of large, glass doors that lead to the 2nd-story balcony. The house comes with a full indoor gym, a home movie theater, and a massive wine cellar.