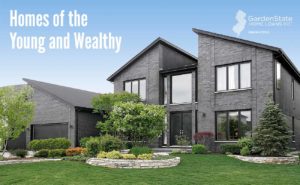 For most people, having a million dollars is a thing of fantasy and imagination. When we think of millionaires, we think of people who are geniuses and worked incredibly hard for their entire lives to get to the point they're at. However, in this new age of internet and social media, there are new areas that have never been explored before and some of them can lead to a great deal of cash. The internet has led to people seeing potential in new opportunities and taking advantage of these at a very young age. This led to them being young and wealthy millionaires.
Here are some homes of notable millionaires who made their money at an early age because of the internet.
Mark Zuckerberg
The founder and CEO of Facebook, Mark Zuckerburg, lives in this humble abode, purchased for just $7 million. The house itself is 5,000 square feet but it is situated on a 17,000 square foot lot. Talk about living space! Mark believes in simple living, so while there is a hefty price tag on the home, there is not much that is out of the ordinary for a standard nice house. The pool in the back along with the gorgeous patio make this house the ideal place for anyone.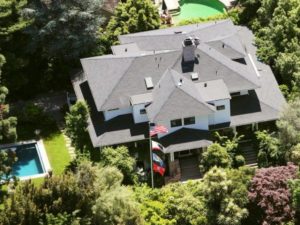 Sean Parker
For those of you that aren't familiar with Sean Parker, he was the founder of Napster, a music downloading site. Napster debuted before Limewire, Frostwire, or even iTunes. This house was purchased by Sean in 2014 from Ellen DeGeneres. This 9 bedroom house cost Sean $55 million and sits on 2.5 acres of land right next to the playboy mansion. The landscaping in the backyard is exquisite with a pool and koi pond.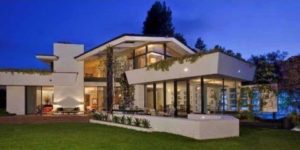 Evan Spiegel
This picturesque house belongs to the founder of Snapchat Evan Spiegel. Evan purchased this $12 million house in 2016 when he was just 25 years old. Harrison Ford previously owned the 7,164 square foot Brentwood home for 30 years before he sold it in 2012. The furniture and interior design in this house are tasteful and the pool and patio in the back are perfect for warm sunny days.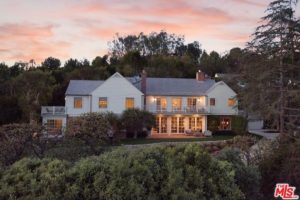 Jack Dorsey
This extremely scenic home belongs to one of Twitter's co-founders, Jack Dorsey. This house in San Fransisco, CA on El Camino Del Mar is beautiful. Almost as beautiful as the view! While it's not very large, just 2 bedrooms, it went for $9,990,000! The house has the incredible view (as you can see), but what you can't see is the perfect view of the Golden Gate Bridge, one of Jack Dorsey's favorite creations!