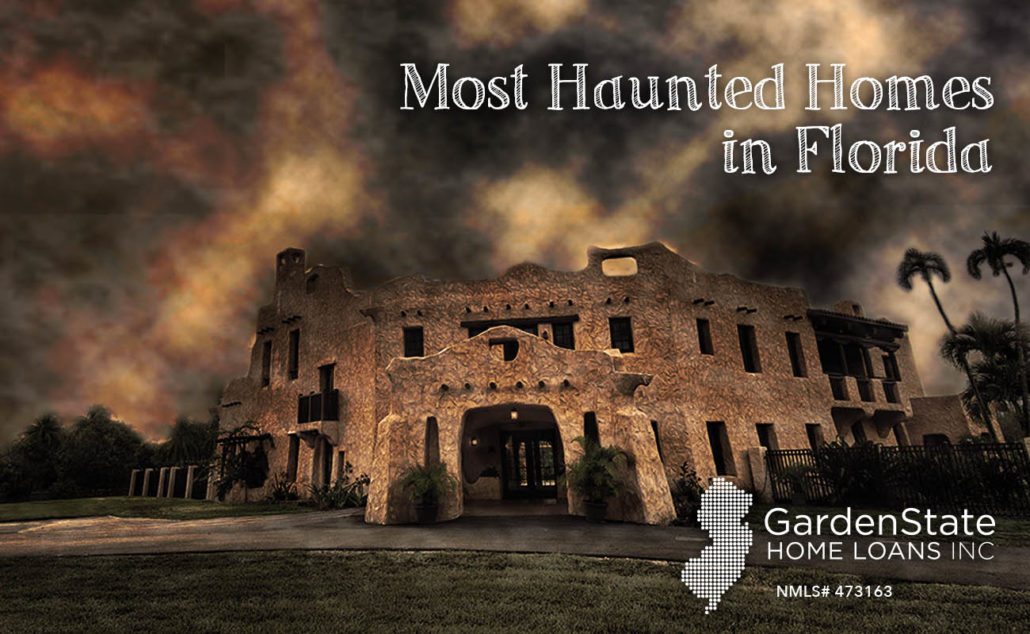 Looking for some chilling spooks to accompany your trip to the Sunshine State? Here's five frightening homes to give your relaxing vacation a well-needed jolt of terror:
1. The May-Stringer House, Brooksville
One of the oldest homes in the area, the May-Stringer House is now a museum as part of the Hernando Historical Museum Association. Both staff and visitors claim to have experienced some paranormal activity, including footsteps and voices in empty rooms, children's laughter heard all throughout the home, cold spots, moving shadows, and glowing orbs of light. Perhaps the most chilling of all of these is a young child's wailing that is said to be heard ringing throughout the home. The wailing is thought to belong to Jessie May, a child whose mother died giving birth to her. She wails into the halls of her old home, longing for the touch of the mother she never knew.
2. The Pritchard House, Titusville
The Pritchard House is considered to be a hot spot for ghostly activity. Thought to be haunted by its original residents from the late 1800's, the house has treated visitors to mysterious voices, lights turning on and off by themselves, and a grandfather clock that still pings even though it is not running. Some thing the perpetrator is "Miss Lovie," a past resident who wasn't too fond of visitors when she was alive.
3. Glenn Curtiss House, Miami Springs
The Glenn Curtiss House, also known as Curtiss Mansion, was the home of Glenn Curtiss in the late 19th century and early 20th century. An American aviation pioneer and a founder of the US aircraft industry, Glenn Curtiss is rumored to have died in this house, even though the "official" account states that he died in Buffalo, NY. Visitors report witnessing lights turning on and off by themselves and hearing loud screams of horror at night.
4. Clara Barkley Dorr House, Pensacola
The Clara Barkley Dorr House is different from most haunted locations. Visitors report having their skirts tugged on to make them longer and smelling fresh cut roses whenever encountering a cold spot in the home. The ghost of previous owner Mrs. Dorr is thought to reside here, as roses were her favorite flowers. Some say that if you listen closely enough, you can hear a soft crying coming from the sewing room.
5. Stranahan House, Fort Lauderdale
The Stranahan House has a truly dark history behind it. It was built by a Florida businessman named Frank Stranahan in 1901, who ran a prosperous trading business with the nearby Seminole tribe. In 1926, turbulent weather and volatile markets crippled his business, and because of these economic hardships, Mr. Stranahan committed suicide by jumping into the river bordering his house. Today, visitors and bystanders report harrowing incidents of paranormal activity. The homeless who sometimes take refuge on the front porch of the home are scared away by loud banging and a feeling of being chased. Some say that they've even seen Frank Stranahan jumping into the New River. Inside the home, books fly off the shelves, air is blown into people's ears, doors open and close themselves, and visitors are commanded to "Get out!" – probably a good warning.